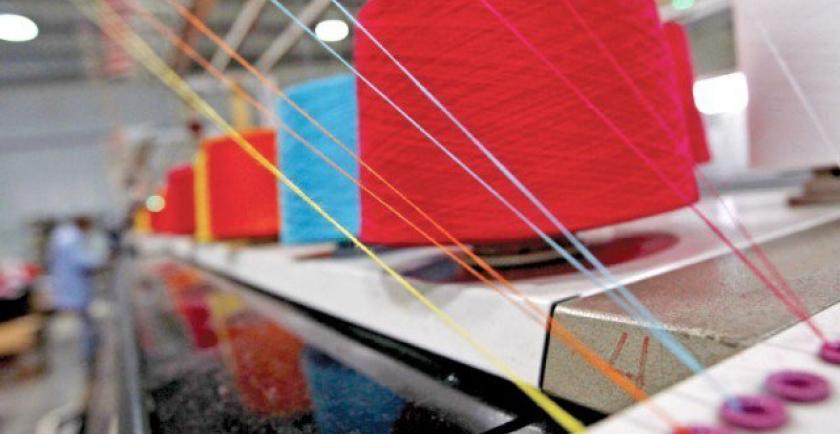 ---
Textile export sector urges PTI govt to reopen allied industry
Textile exporters unable to fulfil orders due to closure
---
KARACHI: The textile export sector has urged the government to allow its allied industry to operate as well because without support from the allied businesses, the textile export industry will be unable to fulfil export orders.

"There are 40 allied industries, which are associated with the textile export sector," said Pakistan Hosiery Manufacturers and Exporters Association (PHMA) Central Chairman Chaudhry Salamat Ali. "Just like construction industry, Prime Minister Imran Khan should announce special incentives and package for the textile export sector as well."

The government has allowed some segments of the export industry to resume operations gradually but it is impossible for it to function without resumption of its allied industry.

The country is currently facing a lockdown in the wake of the Covid-19 pandemic while the export oriented sector, which remained closed for over a month, has restarted operations in a phase-wise manner after receiving permission from the government.

Following a letter written by the commerce secretary to all provincial chief secretaries, the provinces granted permissions to export industries, which completed the procedural requirements, given undertakings and ensured to follow standard operating procedure (SOPs).

The permission to industries to reopen was subject to verification of export orders by the Trade Development Authority of Pakistan (TDAP). Till date, TDAP has verified export orders of 608 industries of Sindh while the Sindh government has granted permission to 391 export industries through its Home Department. The approval of the rest of 217 industries is under process.

The industries which have already received permission from the government of Sindh are facing hurdles in manufacturing export orders due to closure of allied industries amid lockdown.

"Our entire supply chain is disrupted and it is difficult to complete export orders," Ali said. "Hence we request the government to allow allied industries of the export oriented sector to operate as well during lockdown so export industry can receive relevant material and supplies required to fulfil export orders."

In this connection, the allied industry is willing to fulfil all procedural requirements, compliance of SOPs and provision of undertaking, he said.

The official further demanded the government to prioritise the textile industry as it is the highest foreign exchange earner and massive employment provider.

The official urged the government to restore the zero rating status for the textile industry which was revoked in the previous budget.

Published in The Express Tribune, April 26th, 2020.

Like Business on Facebook, follow @TribuneBiz on Twitter to stay informed and join in the conversation.