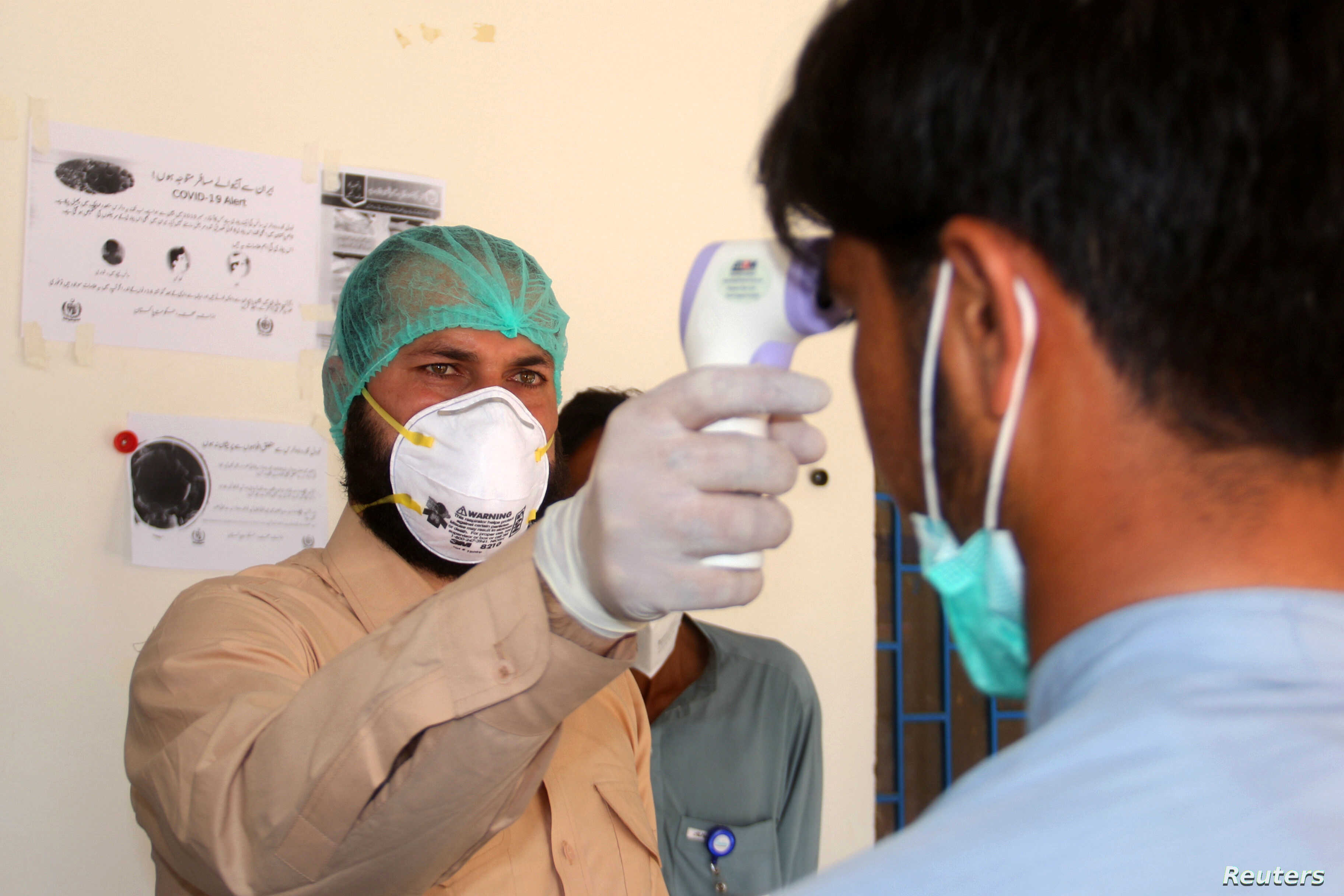 ---
Another 287 Covid-19 cases, three more deaths reported in Sindh
CM Murad warns that govt facilities will fall short if people continue to disregard lockdown
---
KARACHI: Sindh Chief Minister Syed Murad Ali Shah urged citizens on Saturday to stay home, warning that the government would otherwise fall short of containing the pandemic.

The warning came in light of the emergence of another 287 coronavirus cases in Sindh, pushing the province's tally to 4,232. Moreover, with three more people succumbing to the pathogen, the provincial death toll rose to 78.

In a video message, the CM shared that of 2,599 samples tested on the day, 287 were found infected.

According to details shared by the CM, Karachi, which reported 199 of 287 cases on Saturday, has been worst hit by the pandemic thus far in the province.

"Coronavirus cases in Karachi are on a rise," the CM observed.

Giving a breakdown of the cases reported in the metropolis, he said that 37 were detected in Central district, 57 in East district, 79 in South district, 18 in west district, eight in Malir and five in Korangi.

Sindh bans congregational Taraweeh prayers amid fears of coronavirus spike

Besides, 88 cases were reported in other districts, including 17 in Larkana, 13 in Hyderabad, 11 in Shikarpur and seven in Sukkur.

The coronavirus had now penetrated other districts of the province, he said, adding that "this is a very serious situation and we will have to adopt precautionary measures as advised by the World Health Organisation and other medical experts."

Providing further details, the CM said that so far, 765 members of the Tableeghi Jamaat were found infected and results for four others were yet to come. Among them who had tested positive, 158 belonged to Hyderabad, 65 to Shaheed Benazirabad, 76 to Sukkur, 10 to Jamshoro, 13 to Tando Muhammad Khan, 10 to Dadu and six to Tando Allahyar.

He said that at present, 2,146 Covid-19 patients were isolated at their homes, 767 in isolation centres and 436 at hospitals. "Among them, 30 are critically ill and 14 are put on ventilator," he added.

Speaking about recovered patients, he said that 30, who were cleared of the infection, were sent home on Saturday and now the recovered number of patients stood at 802, which was 19 per cent of the total reported cases.

The CM urged people to abide by lockdown instructions and observe social distancing, warning that otherwise government facilities would fall short against the growing number of coronavirus cases.

On a different note, saying that the weather was turning warm and temperature was rising, particularly in rural areas, he asked citizens to keep themselves hydrated and stay indoors.