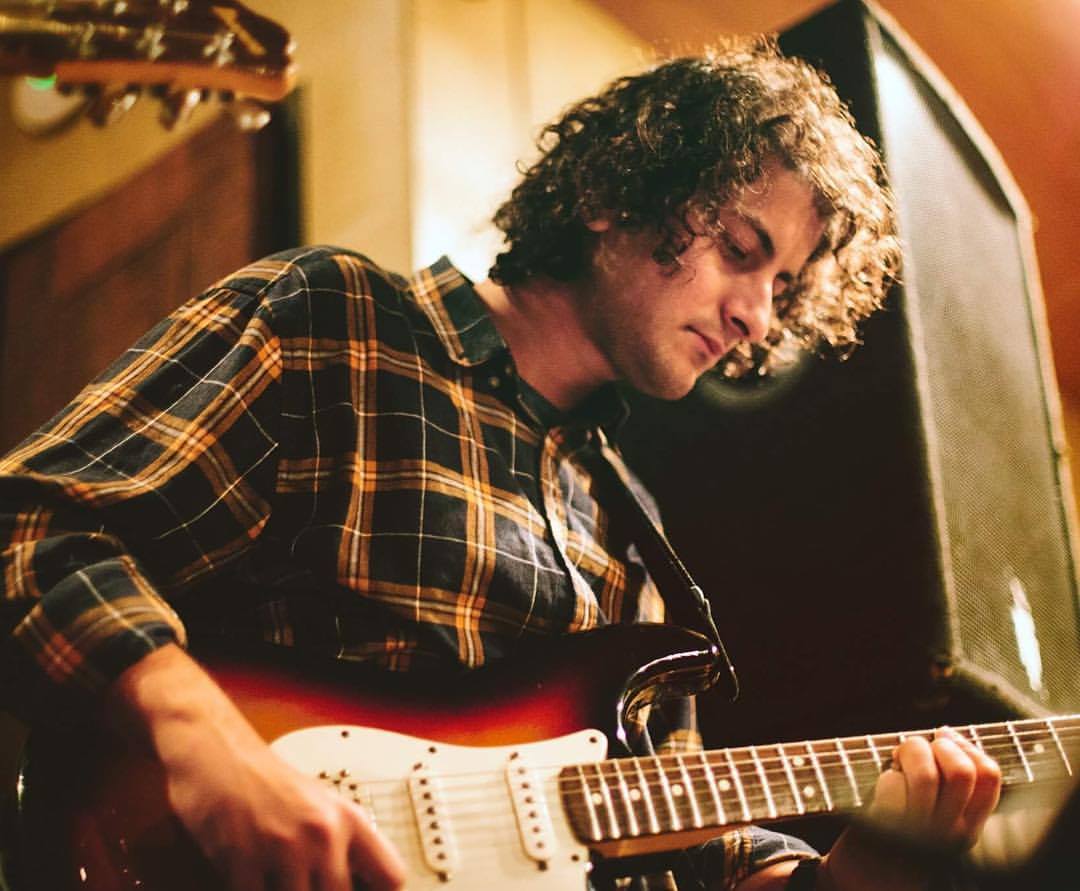 ---
KARACHI: A track by a US-based Pakistani musician Imam Hamdani recently surfaced on the internet. Keeping a small but noticeable presence, Wanderlust is a six-and-half-minute-long progressive instrumental that hits too close to home.

Making the traditional Bansuri its center of attention, the culturally collaborated production makes for an otherwise jazz number – but squeezing it into a single genre is difficult.

"I was 12 when I started playing the guitar and was fortunate to have wonderful teachers, especially the late and great Amir Zaki. His attention and encouragement to my playing was invaluable," Hamdani told The Express Tribune.


Asked why he hesitates to pigeonhole his Imam Collective – featuring three songs so far, Wanderlust being the third – into a specific genre, Hamdani said, "The goal is to evolve beyond a singular type of sound and create music that is accessible to all audiences.

Wanderlust does not define the project in its entirety. My previous two releases PS Blues and Baltimore were hugely influenced by the local Boston music scene I was immersed in during my years at music school."


Hamdani went on to relay that his track wasn't resonant of a singular person or place either. In fact, it was about the places he had visited most recently. Like a wanderer without the desire for home, the sound felt complete without the need for words. It wanted nothing but a listener, like the traveler who craves to talk about his tales in a city unknown, among people, but alone.

The Baarishon Mein singer elaborated on his inspirations behind the song. "I wrote it at a time when I was moving around a lot. It seemed fitting as a title, given the circumstances," remarked Hamdani, going on to explain how his surroundings, the town, the city, always served him.




Hamdani started writing Wanderlust in the summer of 2018 and during that time, developed an 'obsession' with the Bansuri. "I knew I had to write something incorporating the instrument. Later that year, my friends and I recorded the song at the Iron Wax Studio in Erving, a town close to Boston, along with Jay Gandhi, a Bansuri player."

According to the musician, it took them three months to record the entire track. He played the guitars, Chris Sartori was on the bass, Dareen Poindexter on the drums and Derek Dupuis on keys. "It was recorded and mixed by Alan Evans, mastered by Brad Smalling and the album art was created by Pamela Maguire."

Hamdani said incorporating so many international artistes helps widen the scope for his music. "The process of bringing together musicians from various geographical backgrounds and interests, encapsulates the vision behind Imam Collective."




He explained how he met Sartori, Poindexter and Dupuis while studying at Berklee College of Music in Boston. Whereas Gandhi was someone he encountered at a jam session in New York. "We started talking and one thing led to another – a truly organic process."

As for musical ventures in Pakistan are concerned, Hamdani revealed that he has 'close ties' with the musical community here and would like to believe he is already part of it. "I continue to collaborate and work with musicians in Pakistan. It is only a matter of time and opportunity for Imam Collective to share its music and experience with the Pakistani audience."

Hamdani plans on releasing a few more singles this year as part of his collective, irrespective of the ongoing Covid-19 crisis.

Have something to add to the story? Share it in the comments below.


COMMENTS
Comments are moderated and generally will be posted if they are on-topic and not abusive.
For more information, please see our Comments FAQ