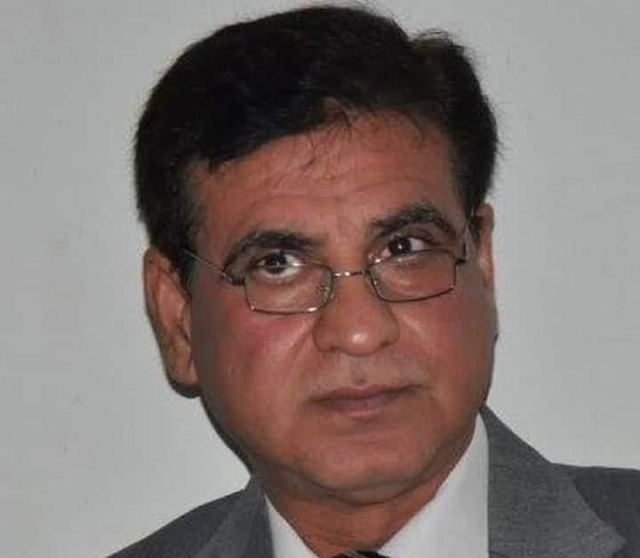 ---
Doctor in K-P loses fight against Covid-19
Muhammad Javed was diagnosed with the virus last week
---
PESHAWAR: A doctor and professor at Hayatabad Medical Complex in Khyber-Pakhtunkhwa (K-P) lost the battle against the novel coronavirus on Saturday.

Dr Muhammad Javed was the first doctor in the province to succumb to the virus.

Khyber-Pakhtunkhwa (K-P) health authorities have reported that more than 30 medical personnel in the province have contracted the virus since the first case emerged in the country.

The late doctor was diagnosed with the virus a week earlier and was undergoing treatment at Hayatabad Medical Complex. He was placed on a ventilator in critical condition.

The provincial tally of Covid-19 patients stands 1,708.

President Alvi, PM Imran urge nation to practice selflessness in Ramazan

Offering condolences to the bereaved K-P Chief Minister Mehmood Khan paid rich tribute to the doctor for his efforts in saving the lives of Covid-19 patients.

"Dr Javed's sacrifice will always be remembered," the chief minister said,

Adviser to CM on Information and Public Relations Ajmal Wazir expressed his grief over the loss of the late doctor.

Wazir paid also tribute to doctors and medical staff on the frontlines of the pandemic who are risking their lives to protect the people.

Earlier this month, a senior doctor and leading dermatologist Dr Abdul Qadir Soomro died from coronavirus in Karachi, raising safety concerns among health professionals who have been fighting the pandemic on the frontline.

Dr Soomro became the third doctor in the country to succumb to the virus.

He was tested positive with Covid-19 on April 2 and was admitted to Indus Hospital.

He established a special ward for coronavirus-infected patients at Al-Khidmat Hospital and was on the forefront in the fight against the deadly virus.