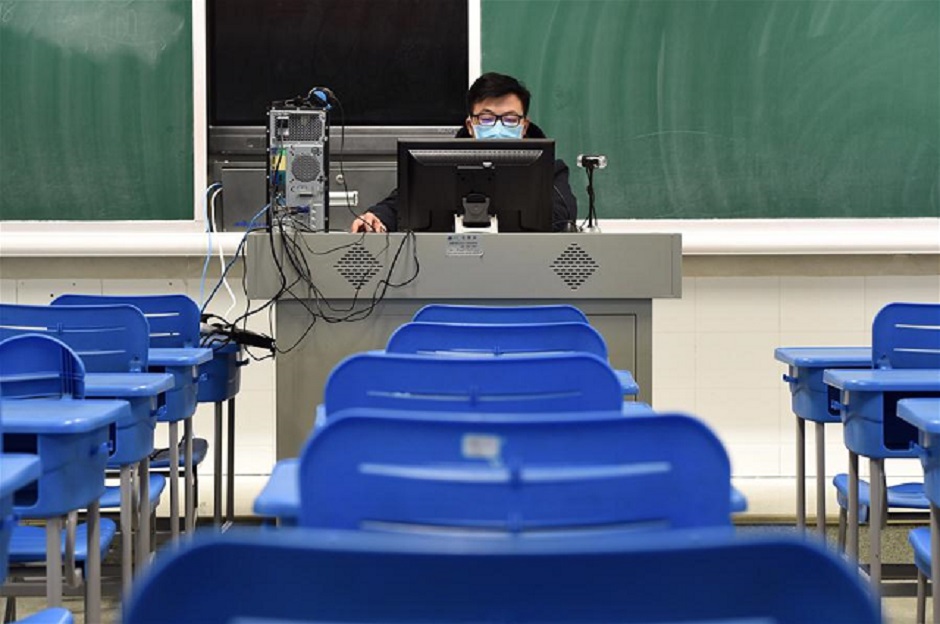 ---
K-P sets up education portal for students
As institutions closed until June due to a province-wide coronavirus lockdown
---
PESHAWAR: With educational institutions closed in the province until June due to a province-wide lockdown, imposed due to the novel coronavirus (Covid-19) pandemic, the provincial education department has set up an online portal where students can avail essential facilities.

Khyber-Pakhtunkhwa (K-P) Elementary and Secondary Education Minister Akbar Ayub Khan on Friday inaugurated the service at his office in the ministry. The department's secretary and Peshawar board chairman were also present on the occasion.

Speaking to the media through a video link, the provincial minister said that students will be able to access basic services of the department at their doorsteps through this 'one-of-a-kind' service.

Students, he said, can apply online for migration from one board to another, and from board to a university. All other certificates can also be availed by filling online forms.

Published in The Express Tribune, April 25th, 2020.