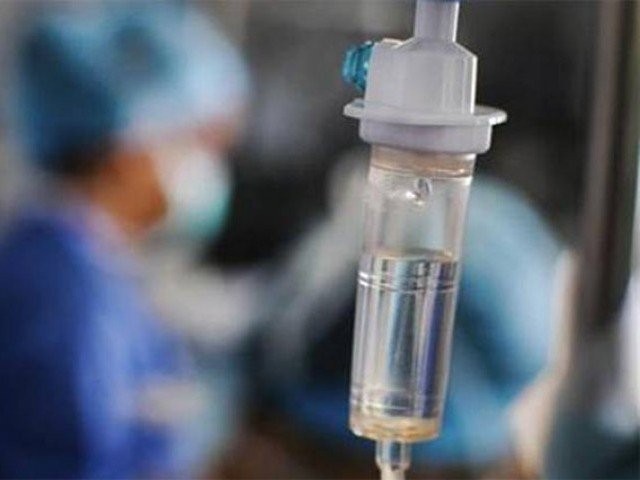 ---
Health staff demands two extra basic salaries
They are on duty without holidays amid virus outbreak: PMA representative
---
QUETTA: Amid the coronavirus outbreak across the province, medical, nursing and paramedical associations have demanded of the Balochistan government to give two additional basic salaries to all employees without any discrimination in the same way other provinces have done.

"We appeal to Balochistan chief minister and health department of the provincial government to disburse two additional basic salaries to employees of the health department without any discrimination in order to avoid unrest among the staff," said Dr Raheem Bugti of Pakistan Medical Association Quetta Zone in a press conference at Civil Hospital Quetta where he was accompanied by Ameela William of Pakistan Nursing Association, Mahmood Raisani of All Pakistan Clerks Association and Haji Shafa Mengal of Pakistan Paramedical Staff Association.

Highlighting the plight of medical staff amid the pandemic, Bugti noted the employees were serving without leaves and were falling prey to the virus.

"The provincial government has closed all departments and ordered the employees to stay indoors since the lockdown announced in Balochistan. However, the government cancelled leaves of health department employees and urged them to serve the patients affected by the virus. During the services dozens of doctors, nurses, paramedical staff, clerical staff and other employees of Class IV have contracted coronavirus."

Bugti emphasised the employees of health department from professors to Class IV employees were performing their duties faithfully against the deadly pandemic. He maintained the provincial government has provided substantial medical kits to the doctors of government hospitals.

Responding to a question on the shortage of nursing staff in hospitals, William said,

"Government hospital of Balochistan have a dearth of nurses. The health department need to hire nursing staff on immediate basis."

In order to deal with the shortage of nursing staff, William also mentioned the provincial government needed to extend the contracts of nurses by one year.

Published in The Express Tribune, April 25th, 2020.