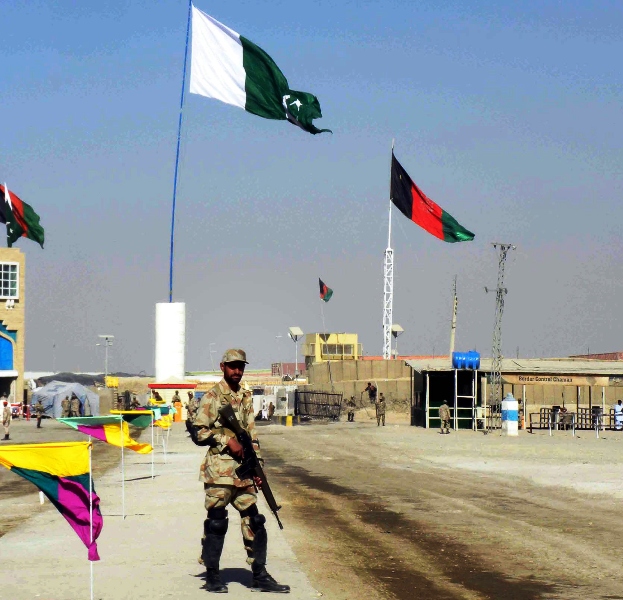 ---
Covid-19 a reminder to revive Pak-Afghan dialogue
Diplomats, analysts call for greater engagement between Islamabad, Kabul
---
The emergence of the novel coronavirus (Covid-19) pandemic has highlighted the importance of peace in the region and of cultivating broader cooperation for development at the societal level, through enhanced people-to-people contacts and sustained parliamentary exchanges.

This was stated by policy analysts, diplomats, social and peace activists during an online policy dialogue on 'Necessity of revival of Afghanistan-Pakistan dialogue in the shadow of the coronavirus pandemic'. The dialogue had been organised by the Sustainable Development Policy Institute (SDPI) on Friday.

Afghanistan Research and Evaluation Unit (AREU) Director Dr Orzala Nemat said that peace in Afghanistan remains evasive. A short interval of peace has been witnessed because of the US-Afghan Taliban deal, with 2,417 acts of violence reported in Afghanistan during the past five weeks.

She said that it was unfortunate that despite the spread of a highly contagious pandemic has failed to stop the violence there.

Dr Nemat warned the potential of a humanitarian disaster in Afghanistan because there are insufficient basic healthcare facilities.

"It's high time for civil society to come out and play a vibrant role for peace in Afghanistan," she suggested.

Pakistan's former ambassador in Afghanistan Asif Durrani said the peace agreement is a stepping-stone towards peace in the country. Whilst talking about peace and stability in Afghanistan, he reminded that the vested interests of groups benefiting from the status quo such as the drug mafia must be kept in mind.

He suggested that people in the two neighbouring countries need to talk to each other not to blame each other but understand and support the other.

Konrad Adenauer Foundation (KAS), Kabul Office Dr Ellinor Zeino said that people-to-people contact and academic exchanges can play a key role in enhancing cooperation in different areas. However, the civil society feels threatened and intimidated by the forces of violence and thus, such positive overtures that we have seen from both sides of the border, have weakened now.

Former Afghan Ambassador to Pakistan Janan Mosazai said areas of cooperation between Pakistan and Afghanistan need to be identified.

Published in The Express Tribune, April 25th, 2020.