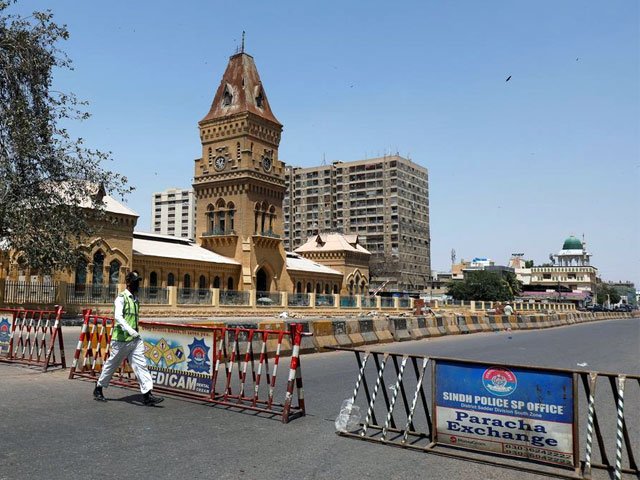 ---
PTI, JI demand opening of businesses
Both parties say permission should be given under strict guidelines
---
HYDERABAD: Opposing the continued lockdown in Sindh, the Pakistan Tehreek-e-Insaf (PTI) and Jamaat-e-Islami (JI) have demanded the conditional resumption of trade activities, which have remained closed for more than a month.

"A continuous lockdown in Sindh is no solution to coronavirus because the people are now also dying from hunger," asserted PTI MPA Haleem Adil Sheikh during a press conference in Sanghar on Friday, adding that Sindh Chief Minister Syed Murad Ali Shah appeared unconcerned about the plight of the poor people.

Meanwhile, JI Sindh's Ameer, Mohammad Hussain Mehanti, also echoed the call for resuming trade activities while talking to the media in Hyderabad on Thursday.

He stated that the closure of markets in the district for over a month had gravely affected daily-wage workers, adding that over one third of the country's population lives below the poverty line. "How many families have been given rations or Rs12,000 cash grants by the government?" he questioned.

Mehanti suggested the Sindh government should consider negotiating with traders and resume trade activities while ensuring adherence to the standard operating procedures. He maintained that with Ramazan starting, if citizens were prevented from making a living, economic challenges would be exacerbated.

Pinning blame

Meanwhile, during the press conference Sheikh also criticised the Sindh government for its negative claims about the Ehsaas Emergency Cash Programme distribution mechanisms.

He maintained that the responsibility of distribution fell upon the provincial government and therefore it could not criticise the federal government for how arrangements had been made.

"[EECP in-charge] Dr Sania Nishtar will not come here [to Sindh] to ensure that people are standing at a distance in the queues; this is the responsibility of the Sindh government," he stated, adding that the Sindh government had failed to corroborate its distribution efforts, as it did not care for the suffering of the people of the province.

Published in The Express Tribune, April 25th, 2020.