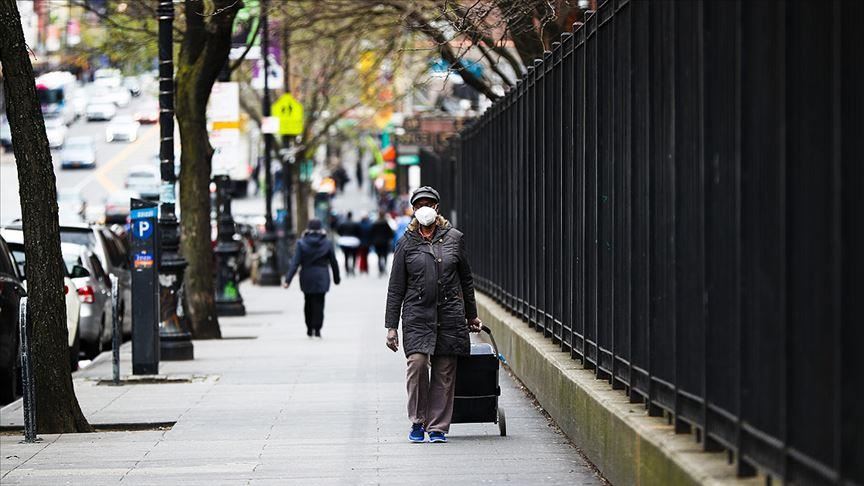 ---
New enemy of open society
Capitalism is facing a set of existential challenges of its own
---
Democracy around the world is in turmoil. The ongoing turbulence can be attributed to only one global disaster. As many democratically elected leaders around the world keep underplaying the threat posed by the novel coronavirus, and some do so even as their own countries go through hell, democracy's brand is on sharp decline.

Capitalism is facing a set of existential challenges of its own. The first is the erosion of value that we often call money due to the lockdowns around the world and the unfortunate oil price war between Saudi Arabia and Russia. The second challenge is of the failure to come up with a sustainable solution to end Covid-19. No vaccine, no therapy, no other confirmed cure. Where medicine did not work, social distancing should have. But when it came to the provision of personal protective equipment the free world was found running around like headless chickens. Ladies and gentlemen we are talking about facemasks, rubber gloves and minor protective gear here. What happened to the installed production capacity to serve billions? And finally, tired of prolonged shutdowns, businesses (especially the big ones) are leaning on the authorities to resume the economic activity without much preparation. When you tell them people could die as a result you get a shrug and parroted reply that people die in any case.

This last bit is very crucial because it hurts capitalism's brand irreversibly. What is more, the first ones to fall in the struggle to do its bidding are its own staunch supporters. The ones who would go out and risk their lives for its ever-changing ideology. Imagine your own army being destroyed as a direct consequence of your decisions, while your detractors sit in their secure, cozy bunkers, popping the bubbly and laughing at your plight. No matter what the purveyors of the sponsored ideologies tell you, capitalism doesn't do ideology. Ideology is capitalism's Achilles heel. If you accept that the contest of ideas is over and there is one fixed set of principles that will guide you forever the whole idea of a capitalist competition is gone. Capitalism's challengers believe in ideology. The moment capitalism adheres to an ideology it ceases to be capitalism.

Over the years capitalism has taken great pains to show you that it actually cares. The whole idea of corporate social responsibility did not will itself into existence out of nowhere. When capitalism felt that it was failing to keep up with the public expectations in a democracy it invested heavily in image management. Already under severe stress due to growing disparity among the rich and the poor, this image will not survive if the workforce and the consumers go out unprotected and succumb to Covid-19. It is an open invitation to communism that the West had claimed to defeat decisively in late 1980s. Perhaps the threat of communism is the reason why some folks reached back into the dark recesses of time and brought back pre-WWII Germany's model of defiance to our century. When communists were becoming a nuisance, national socialism managed to stop it in its tracks as long as Hitler lived. But Hitler's was not an open society, was it? Brand definitely disappearing then. Right?

Free speech is another virtue of an open society. Let us take a look at how it is being treated in free societies these days. Even before Covid-19, even before the 2016 election shocker, the mind numbing interpretations of free speech could give you a massive coronary. In 1976 in Buckley v. Valeo, the court decided only "reasonable restrictions" on individual, corporate, and group contributions to candidates were allowed and limits on campaign spending were not constitutional as placed "substantial and direct restrictions" on protected political expression. In 2010 whatever restrictions on corporate funding of election campaigns existed were also thrown out in Citizens United v. Federal Election Commission when the court decided that free speech was an essential component of a free society and it could not be curbed only because the speaker was a corporation. Wrap your head around it. With such a generous interpretation of free speech one wonders why any international terrorist group or drug cartel did not approach the court with the prayer that its work also fell under the purview of protected free speech. You get the picture.

In recent years we are seeing further weaponisation of free speech. Racist diatribes in the name of free speech are now commonplace. Hate speech is very frequently and proudly presented as a proof that free speech is protected in your country. The purpose of this discussion is not to tell you what is and what is not free speech. Only that such liberal definitions only adversely affect the proof of the concept in the eyes of someone who is on the receiving end. As the brand suffers, the resulting chaos also presents an administrative challenge for the democratic governments. Consequently their brand suffers too.

In recent days, you must have noticed an uptick in the propaganda campaign against Microsoft's founder and billionaire philanthropist Bill Gates. Reason? Because he is among the only few billionaires who have shown active interest in helping resolve the crisis on a global scale. Regardless of their content and without any verifiable proof these conspiracy theories are tailored in a fashion that your mind would easily customise the details in accordance with your own climate. It serves us best to activate the spam filters of our minds here. Do not shoot down the exceptions out there to redeem the image of their community. Another such exception is New Zealand's Premier Jacinda Ardern. Acting decisively in the nick of time she has managed so far to shield her country from a major catastrophe. And she did so not by reinventing the wheel but by paying heed in time to the wise counsel of the experts around the world. The world leaders who now openly disagree with the WHO's advice most likely slept through the time when action could contain the problem. If the above mentioned exceptions do not become a rule free society's brand might be extinct in a few years.

Why? Because there are other models which are working visibly better. Look at China. Its controlled model offered far more resources to the state to control the Covid menace. Open societies cannot become today's China. But their best examples have already been identified above. If these societies do not act soon they are gone. In the world of new democracies the damage is already done. The seduction of populism compromised the chances of any meaningful action. If the virus is not killed by the summer heat and no cure is found, in a month or two, many will fall like ninepins. Who will stop them from falling then?

Published in The Express Tribune, April 25th, 2020.

Like Opinion & Editorial on Facebook, follow @ETOpEd on Twitter to receive all updates on all our daily pieces.