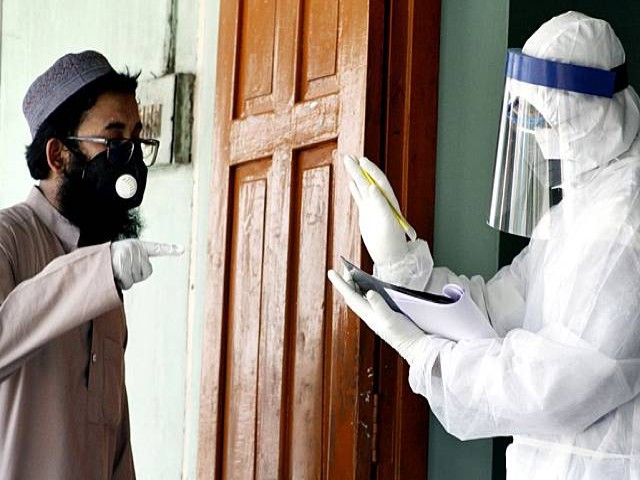 ---
Bangladesh records biggest daily jump of 503 new Covid-19 cases
Number of cases increased to 4,689, with 503 more cases reported in the last 24 hours, says health official
---
DHAKA: Bangladesh health officials Friday confirmed 503 new Covid -19 cases during the past 24 hours, the biggest daily jump in new cases since March 8 when infected cases were first reported in the country.

Professor Nasima Sultana, additional director general of Bangladesh's Directorate General of Health Services under the Ministry of Health, told an online press briefing that "the number of cases increased to 4,689, with 503 more cases reported in the last 24 hours as of 8am local time Friday."

Sri Lanka shuts navy camp after confirming 30 Covid-19 infections

Bangladesh previously reported 492 cases in a 24-hour period on April 20.

Meanwhile, the death toll of Covid -19 in Bangladesh has reached 131, said the official. "Four more people died in the last 24 hours," she said.

According to the official, samples from 3,686 persons were tested in the last 24 hours across Bangladesh.

Mortality rates drop sharply in parts of India, bucking coronavirus trend

During the last 24 hours, four more patients were released from hospital, bringing the number of recovered patients in the country to 112.

Since the virus emerged last December in the Chinese city of Wuhan, it has spread to at least 185 countries and regions.

There are more than 2.7 million confirmed infections globally with over 192,100 deaths, according to Johns Hopkins. More than 752,100 have recovered.