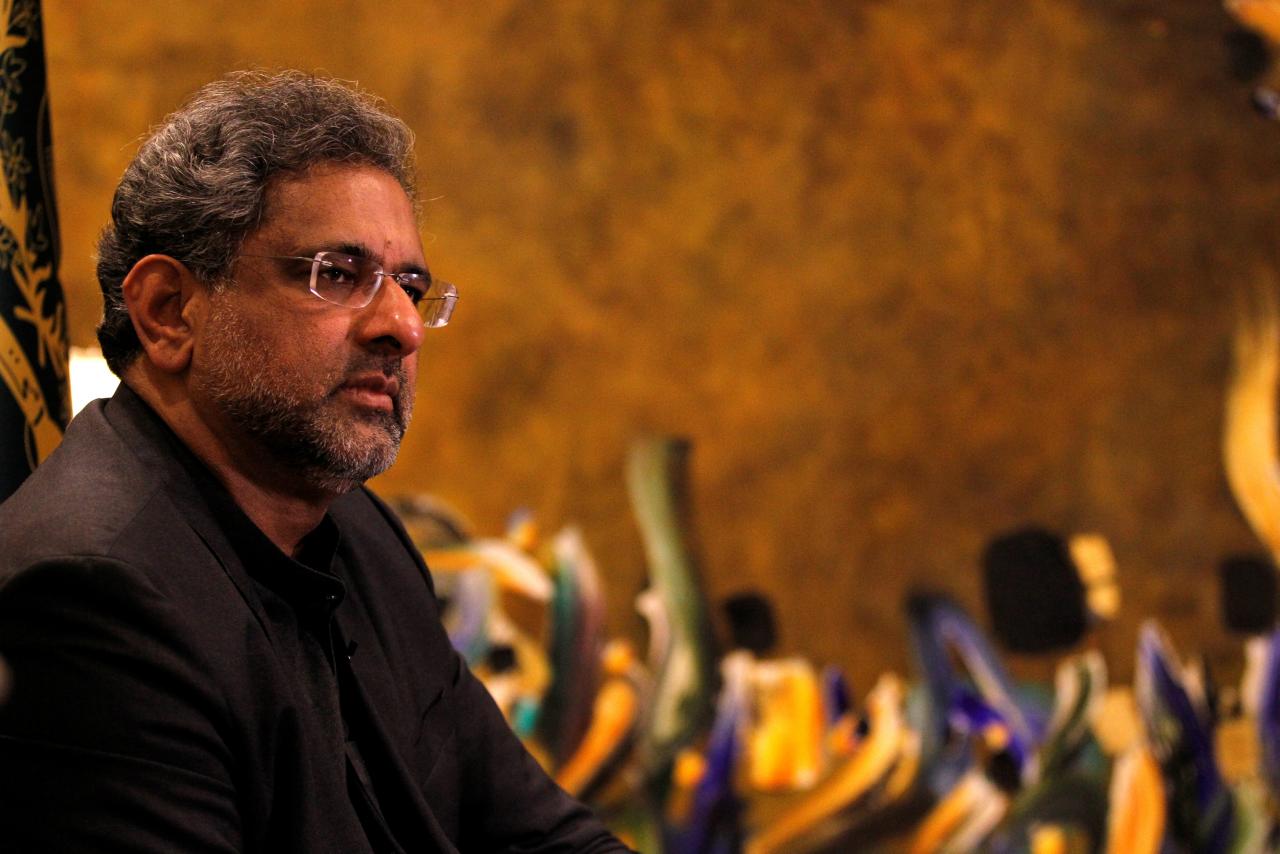 ---
ISLAMABAD: PML-N Senior Vice President Shahid Khaqan Abbasi on Friday wrote a letter to the FIA Director General Wajid Zia seeking permission to appear before the commission probing into the sugar price hike to present "useful information" in connection with the case.

The former prime minister told Zia, who is heading the inquiry, that he and his fellow party man former federal minister Khurram Dastagir Khan could present useful information about the spike in sugar prices.

"We would like the inquiry commission to inform us about the time and venue so that we can appear before it to present useful information about the poor governance and corruption that caused the sugar price hike," he wrote.

Abbasi added that under Section 9 of Pakistan's Commission of Inquiry Act 2017, every citizen can provide information in a matter under-investigation.

The sugar industry and inefficient regulation

"Under the law, the inquiry commission is liable to bring under consideration any information or evidence put before by any citizen."

Earlier this month, the government went public with the findings of an inquiry committee tasked with probing into the sugar crisis in the country.

Prime Minister Imran Khan had pledged not to spare those found guilty of creating and profiting off the sugar and wheat crises once he received the detailed forensic reports of the commission's preliminary findings on April 25.

The prime minister had formed two high-powered committees headed by the FIA director general and comprising a senior officer of the Intelligence Bureau and the director general of the Anti-Corruption Establishment of Punjab to investigate the causes behind the wheat and sugar crises and price hike of the two commodities.

In its 32-page report, the committee on sugar price hike termed Pakistan Tehreek-e-Insaf government's decision to allow export of sugar unjustified as it caused a 30% increase in its price.

The sugar quagmire

"The exporters of sugar gained benefit in two ways: first they were able to gain subsidy and secondly, they made profit from the increasing sugar prices in the local market," according to the inquiry committee, led by the director general of the Federal Investigation Agency (FIA)

The committee report revealed that PTI's former secretary general Jahangir Khan Tareen and Federal Minister for National Food Security Makhdoom Khusro Bakhtiar were among the main beneficiaries.

Both stalwarts of the PTI went away with Rs1.03 billion subsidy on the export of sugar, paid out from the taxpayers money, which was equal to 41% of the total subsidy the government of Punjab paid to sugar barons, according to the report.

"Sugar mill owners who availed maximum subsidy had political clout and influence in decision making and they tried to gain maximum benefit in a very limited time," revealed the report.
COMMENTS
Comments are moderated and generally will be posted if they are on-topic and not abusive.
For more information, please see our Comments FAQ