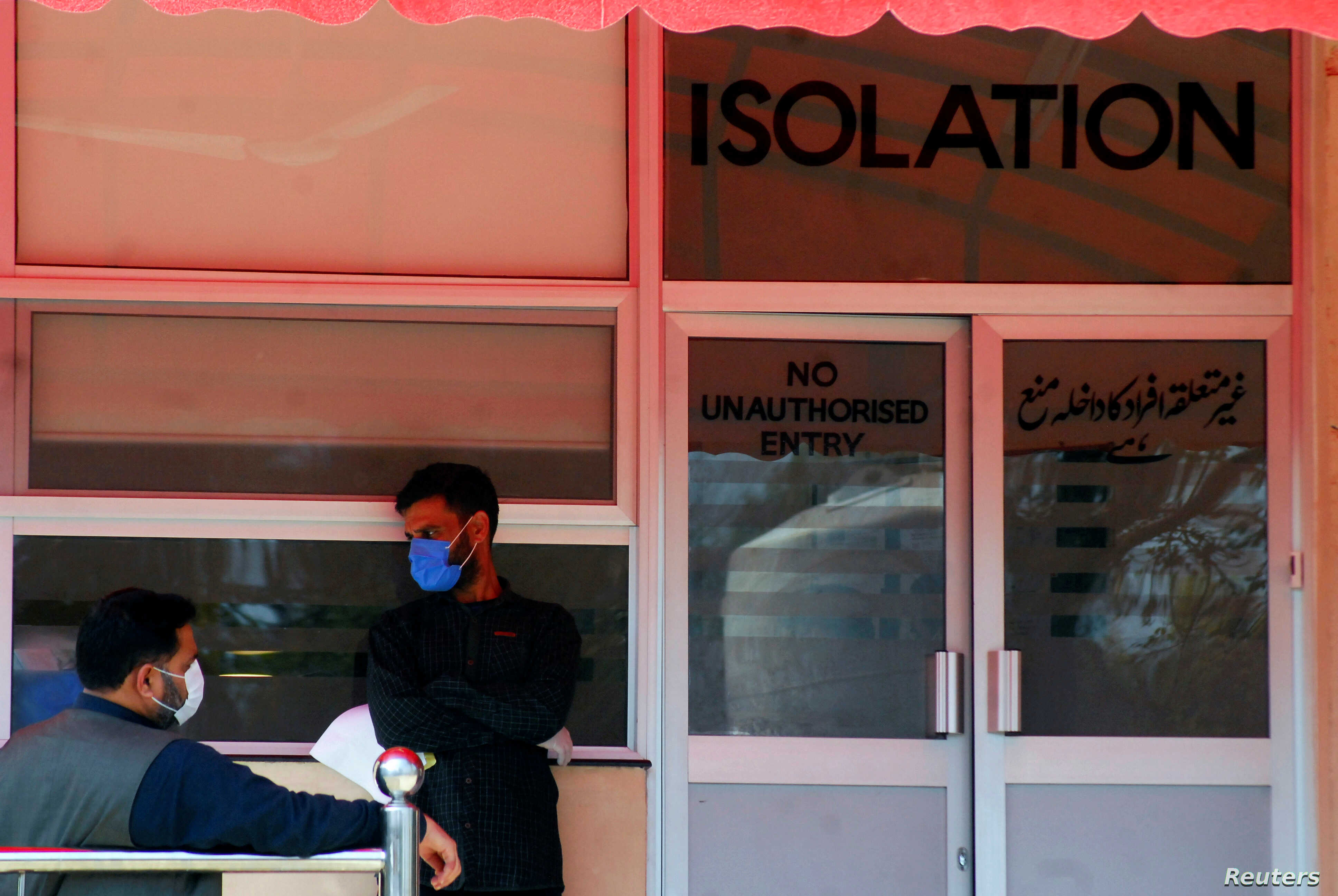 ---
In Larkana, coronavirus infected citizens roam the streets
When reports surfaced, police officials were deployed outside the patients' homes
---
In a display of criminal negligence on part of the both Larkana district administration and Covid-19 patients, infected persons have been freely roaming the streets despite a continuous rise in locally transmitted coronavirus cases in the district.

The situation came to notice when a telephonic conversation surfaced, in which a man can be heard telling the person at the other end to not take the issue seriously. Identified as a member of a jewellers' association in Larkana, the man said, "Though I have tested positive, don't take this issue seriously. This all seems to be a drama and a conspiracy. You will test positive no matter where you get yourself tested. I have not shown any symptoms, am sitting with a couple of friends at a restaurant [at present] and also plan to roam outside tomorrow."

Soon after the conversation was leaked, police officials were deployed outside the homes of infected persons, on the orders of the district administration.

Speaking on the matter, an official from Chandka Medical College Teaching Hospital, on condition of anonymity, told The Express Tribune, "Around 18 to 20 infected persons, who have shown mild symptoms, were said to be isolated at their homes in the district. But they are roaming around the city, transmitting the virus to others."

He also complained of a lack of sufficient and proper facilities at the hospital's isolation centre.

Deserted during the day, Karachi comes alive on Friday evening

"No one takes notice of the unhygienic conditions and the lack of basic facilities at isolation centres," he said, adding that the local administration had been apprised of the problem, but in vain.

There are currently only three people admitted to the Larkana isolation centre.

A health department official told The Express Tribune that a man from Shaikh Mohalla, who had tested positive, went missing for three days instead of staying at the isolation centre or even his own residence. When called by family and friend, he told them he was fine and in a safe place in Karachi.

"There isn't even drinking water at the isolation centre, so I chose to go to Karachi instead," he informed his brother, without revealing his exact location.

Meanwhile, two Covid-19 patients, after being traced to Hyderabad, were shifted to the quarantine facility at Liaquat University of Medical and Health Sciences, Jamshoro, said sources privy to the development.

"There is mismanagement on the part of the district administration. Instead of a few areas, most of Larkana is open as usual," said Shiraz Pathan, a local journalist, adding that according to officials, the number of positive cases in Larkana might be quite high if proper testing is carried out.

According to health officials, around 87 positive cases have been reported in Larkana so far and another person from the district, who was likely unaware of the seriousness of the situation, was admitted to Dr Ruth Pfau Civil Hospital in Karachi after he started showing symptoms and his condition deteriorated.

Besides, four neighbourhoods have been sealed in the district, as it witnessed a surge in local transmission cases.

The lax attitude, though, may not just be limited to Larkana.

It was also reported that some patients had fled from an isolation in centre in Ghotki. However, according to Sindh government spokesperson Murtaza Wahab, SSP Ghotki and health department officials have confirmed to him that none of the Tableeghi Jamaat members who were quarantined there have gone missing.