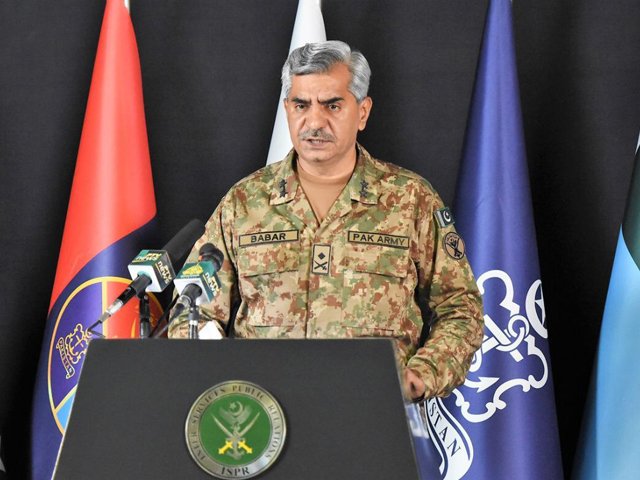 ---
Saffronisation of Indian army amid coronavirus crisis sad spectre, says ISPR
India committed 848 ceasefire violations in 2020; targeted innocent civilians in AJK
---
ISLAMABAD: Taking serious note of Indian aggression along the Line of Control (LoC) and irresponsible statements by its leadership, army chief General Qamar Javed Bajwa on Friday directed the military commanders to remain vigilant along the border amid concerns that India may resort to any misadventure despite the outbreak of Covid-19 pandemic.

The increased incidence of ceasefire violations by India along the LoC was one of the key agenda items during the conference of Principle Staff Officers presided over by the army chief at the General Headquarters in Rawalpindi.

Speaking at a press conference, Director General Inter-Services Public Relations (ISPR) Major General Babar Iftikhar said, "The military leadership has taken strong exception to the growing ceasefire violations by India along the LoC as well as irresponsible statement by their leadership."

The chief military spokesperson said there had been a significant rise in ceasefire violations. "In 2020, India committed 848 ceasefire violations and targeted innocent civilians in Azad Jammu and Kashmir," the DG ISPR said, adding that 456 such violations were detected since the first case of coronavirus was reported in Pakistan on February 26.

He said India was using heavy artillery while targeting the innocent civilians along the LoC. The Indian military was using civilians as human shield to avoid Pakistan's retaliation, he added.

The increased hostility along the LoC is believed to be linked with Indian government's domestic problems as well as ongoing anger in the Gulf countries over the Modi government's anti-Muslim policies.

Officials here said that Pakistan was assessing the situation very closely and suspected that India could resort to any misadventure to divert attentions from these issues.

Officials said that the recent visit by Prime Minister Imran Khan along with the army chief to the Inter-Services Intelligence headquarters was linked to increased tensions along the LoC.

The prime minister and the military leadership reviewed the preparedness of Pakistan Army in case if there was any provocation from across the border.

The India military leadership recently accused Pakistan of sending "terrorists" across the LoC as well as Covid-19 patients.

The DG ISPR dismissed the Indian allegations as rubbish, saying this only indicated its frustration and demoralisation to cover up its own failures.

"At a time when the entire world is getting united against the coronavirus, unfortunately the RSS-inspired extremists are busy in promoting Hindutva and Saffron terrorism while flouting all international laws and norms," Maj Gen Iftikhar lamented.

He said the India's atrocities against Muslims in occupied Kashmir has now spread all over India. "Saffronisation of India military polity is a sad spectre that the world can ill afford under these circumstances," he said.