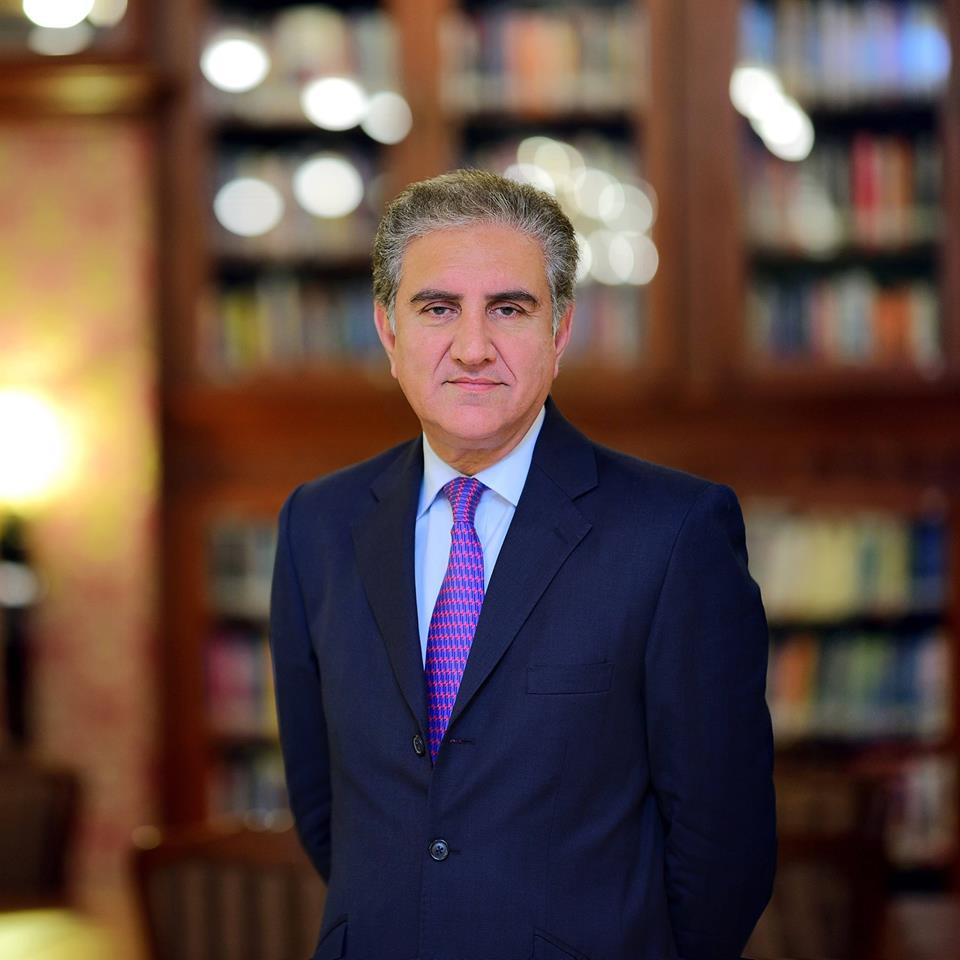 ---
Qureshi pleads for taking caution during Ramazan
FM Shah Mehmood Qureshi sks people to avoid crowded places; follow SOPs for praying in mosques
---
ISLAMABAD: Foreign Minister Makhdoom Shah Mehmood Qureshi on Thursday urged the people to avoid unnecessary visit to the markets and crowded places during the holy month of Ramazan and strictly follow the plan of action agreed with the Ulema for the prayers in the mosques.

In a statement on coronavirus situation, the minister said that the government was aware of the difficulties facing the Pakistani expatriates in the Gulf countries and assured that they would be repatriated soon.

"There are a large number of Pakistanis in the Gulf countries who work there and remit billions of dollars to Pakistan. We are aware of their difficulties and we want their repatriation soon," he said, adding that because of the downturn in the oil market, they might lose their jobs.

He stressed that after increasing the screening and quarantine facilities at the airports, and the opening of several other world airports, "Pakistan will be able to repatriate 6,000 to 7,000 stranded citizens every week".

Qureshi said that the world economy had been hit hard by the coronavirus. "This epidemic will also increase economic pressure on us because, on the one hand the wheel of the economy is stalled and on the other hand the exports have decreased," he added.

He repeated his earlier warning that the virus peak in Pakistan was expected by the end of May and early June. "We must be prepared, the number of Corona victims will increase," he said. "An increase in the death rate can also not be ruled out."

He said that the virus test capacity had been increased to cope with the situation. "As the testing increases, so will the number of cases. Earlier our testing capacity was 3,000 but by May it will reach 20,000-30,000 tests daily," he added.

Stressing the need for the people to take precautions, he said: "The goal is not to spread panic" He added: "The holy month of Ramazan is about to begin. People are being asked to avoid unnecessary markets or crowded places."

He reminded that standard operating procedures (SOPs) had been worked out in consultation with the Ulema and Mashaikh for Namaz, Taraweeh and Juma prayers, "so that praying can continue and at the same the spread of the pandemic was contained".

He advised that mosque committees should be formed in each area in coordination with the local administrations to ensure compliance with the SOPs and regulations to prevent the spread of the pandemic.

He also said that vaccine trials were being conducted around the world but even if successful, "it will take time to develop the vaccine". He praised the media for playing a very positive role in spreading awareness about preventing the corona outbreak.