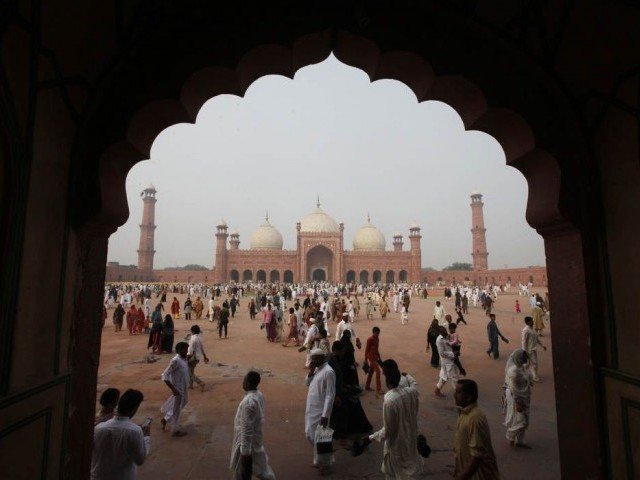 ---
Check posts enforcing lockdown reduced across Lahore
Punjab police personnel freed for Ramazan deployment 
---
LAHORE: Police have removed 105 check posts set up to enforce the ongoing lockdown ordered to curb the spread of coronavirus in Lahore so that the officials relieved from the responsibility may be deployed for Ramazan duties.

Senior Superintendent of Police (SSP) Operations Faisal Shehzad told The Express Tribune that 176 police posts were set up on the city's main roads after the government ordered the lockdown.

But because of increased police duties in Ramazan, 105 of the checkpoints have been removed to make available the number of personnel required for the purpose.

He added that 12 special squads were being constituted by the police to visit mosques at the time of prayers. Under presidential orders issued recently, the rules and regulations designed to prevent the spread of novel coronavirus will be implemented in collaboration with the administrations of mosques.

Shehzad said the mosque administrations will mark the rows for prayers at appropriate distance for the safety of the citizens. Carpets and sheets will not be allowed and the worshippers will pray on the floor. Ablution places and washrooms of mosques will be closed and citizens will be instructed to perform ablution at their homes. The floor will be washed with chlorinated water before the prayers.

After counting the marks for prayers, their number will be written at the entrance and the gates will be closed after letting in that many worshippers. Those left out after the gates are closed will pray at their homes.

Capital City Police Officer (CCPO) Zulfiqar Hameed told The Express Tribune that over 15,000 policemen will be deployed for security duty throughout the month. Along with ensuring social distancing in the places of worship, they will also be deployed for security of the premises.

Dolphin Force and Police Response Unit will be given an enhanced role to increase patrols during Sehar, Iftar and prayers.

The police have also prepared a security plan to cope with crowding in markets if the government allows shops to open during Ramazan. The CCPO said arrangements were also being made to provide Iftar to the wardens deployed to manage the traffic flow and police personnel deployed at the checkpoints set up to enforce the travel restrictions imposed under the lockdown.

Meanwhile, Deputy Inspector General (DIG) Operations Rai Babar Saeed told The Express Tribune regarding police performance at the check post that 2,064 first information reports (FIRs) had been registered against violators of the lockdown during the past 30 days. More than 158,000 citizens were stopped and interrogated about the cause of commuting.

The police checked more than 163,000 vehicles at the posts, including 6,767 for violation of traffic laws.

They included 92,573 motorcycles, 24,363 rickshaws, 4,589 taxis, 33,170 cars and 8,642 large vehicles. Surety bonds were obtained from 4,313 people about not coming out of home unnecessarily.

Published in The Express Tribune, April 24th, 2020.