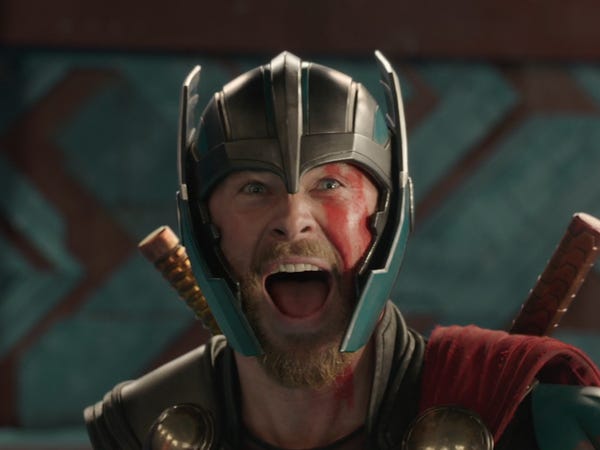 ---
Chris Hemsworth calls upcoming Thor film "one of the best scripts" he's ever read
The actor believes that the film would have director Taika Waititi going to the extreme
---
In a recent interview with the Philidelphia enquired, Hollywood superstar Chris Hemsworth talked about upcoming film Thor: Blood and Thunder. According to Hemsworth, the Thor sequel is going to be far more unique than the previous installment, Thor; Ragnarok.

"It's one of the best scripts I've read in years. It's Taika at his most extreme, and at his best. If the version I read is the one we get running with, it's going to be pretty insane," he said.

The actor also talked about criticism Marvel films have received for taking too much of the box office. "I hear those concerns, too. That [the MCU] takes up so much real estate, [and] is there enough room for the other things to exist, the art house films and the smaller films we love and admire equally," he said.




Adding on, Hemsworth noted that the superhero genre as far as business is concerned, has resulted in a massive increase in cinema-going population. "Films like Marvel, that you can best appreciate on the big screen, those will draw people out of their homes again," he said. "I'm with you on that," he said.

The actor also discussed his time in quarantine surrounded by family. "Not to diminish by any means the (coronavirus) challenges that are occurring, the absolute uncertainty, the anxiety that is happening in the world, but me personally, and to that question, it's (created) a forced sort of meditation and forced sort of stillness that I haven't been able to dive into like I've wanted to for many years," said the actor.

Have something to add to the story? Share in the comments below.