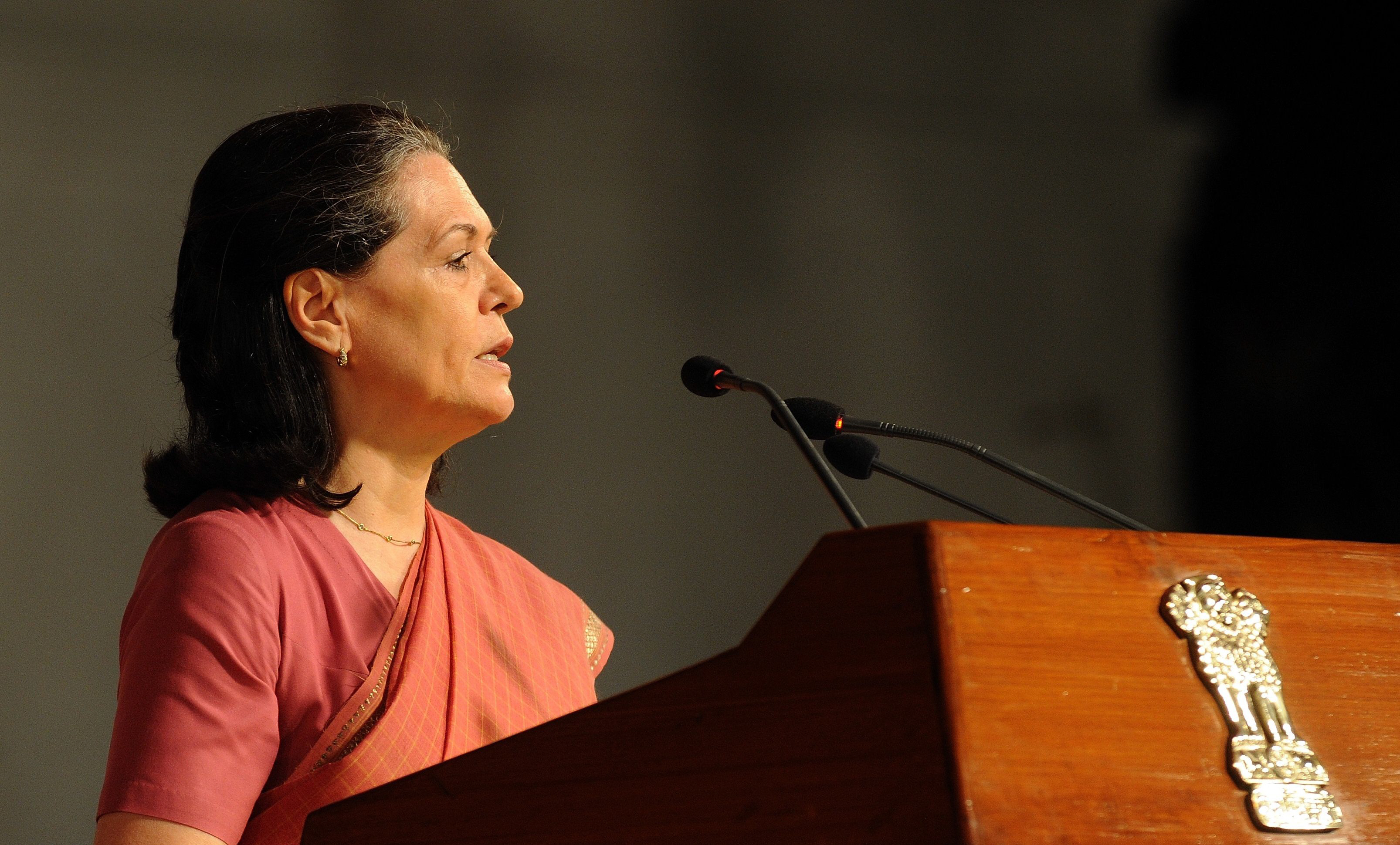 ---
BJP spreading communal prejudice, hatred during pandemic: Sonia Gandhi
Congress leader criticises the Modi-led government for not having a clear exit strategy for the national lockdown
---
Sonia Gandhi, president of India's Congress party, has said the ruling Bharatiya Janata Party (BJP) is spreading "communal prejudice and hatred" even in the midst of the coronavirus pandemic, reported Indian media.

"Let me also share with you something that should worry each and every one us Indians. When we should be tackling the coronavirus unitedly, the BJP continues to spread the virus of communal prejudice and hatred. Grave damage is being done to our social harmony. Our party, we will have to work hard to repair that damage," she said while addressing the Congress Working Committee (CWC) meeting.

Gandhi's comments come after the BJP targetted the regional Maharashtra government, in which the Congress is an ally, for the lynching of people three people on April 16.

She further criticised the Narendra Modi-led government for not having a clear exit strategy for the national lockdown in place.

Hundreds of thousands of poor Indian migrant workers were left in a lurch after the sudden announcement of lockdown, forcing them to march hundreds of miles to their villages without transport, food or water.

"The lockdown continues and all sections of our society continue to face acute hardship and distress — particularly our 'kisans' and 'khet mazdoors', migrant labour, construction workers and workers in the unorganised sector. Trade, commerce and industry have come to a virtual halt and crores of livelihoods have been destroyed. The Central government does not appear to have a clear idea on how the situation will be managed after May 3," said the Congress president.

"A lockdown of the present nature after that date would be even more devastating," she added.

Earlier this month, the World Health Organisation (WHO) warned against any religious profiling of coronavirus patients by governments across the world.