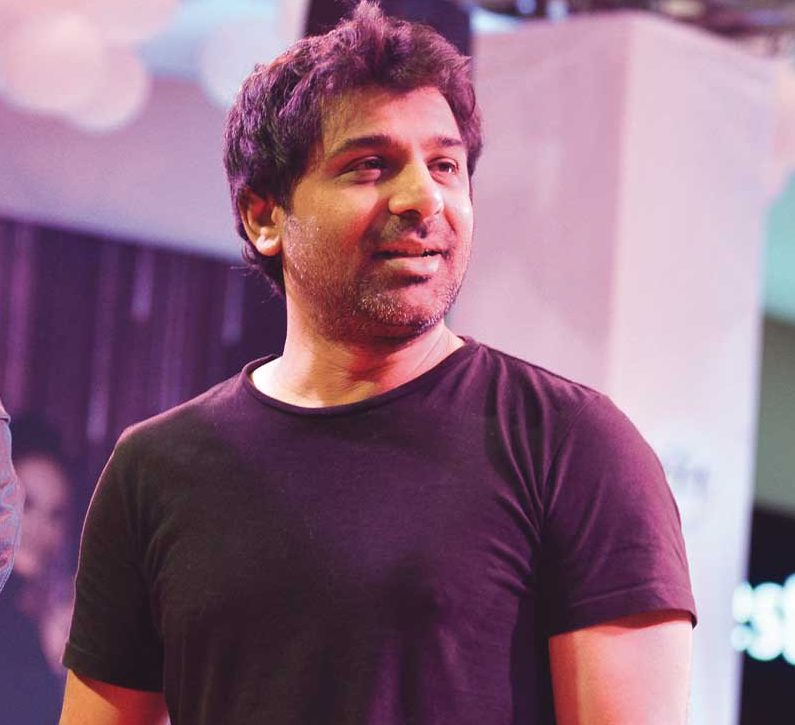 ---
Cover songs shouldn't be a musician's claim to fame: Shuja Haider
'Baanwre' singer says people will only talk about your work if it is really good or really bad
---
Composer and producer Shuja Haider recently sat down with Taimur Rehman of Qasid fame to discuss the changing landscape of the music industry.  Haider noted that with the rise of social media, for a song to get popular it has to be either very good or very bad. "There is no middle ground anymore. The song has to be either really good that it is added to people's playlists or really bad that it starts trending on twitter. One thing that I like though is that unlike the previous generation the youth today doesn't have any preconceived biases," he said.

The producer also shared his two cents on the practice of brands banking on the familiarity of cover songs. "I don't see it with the lense of objective morality. However, I personally don't agree with the practice. You can't own someone else's work. You cannot put your own name on someone else's art", he said.

He went on to add there is no harm in doing covers as long as you are doing for the fun of it. "There is no harm in covering your favourite songs with your friends. Even make a music video, that's fine, but you shouldn't own someone else's work."

The Coke Studio musician believes that artists should definitely aspire to be their ideals but only as far as the craft is concerned. Their identity shouldn't be based around the work of their idols. "I always say that singing like Mehdi Hassan should be your aim not singing Mehdi Hassan's songs."

When asked about doing covers himself during his stint in Coke Studio, Haider replied simply by saying that it was the directive of the program. "I was just following the format of the program. However, even in my covers, I tried to keep the my spin on the song on the forefront."

Speaking on artistic pedigree being necessary for acclaim in the industry, Haider thinks otherwise. "In music, there is definitely a strong association with the term Miraas. However, that in itself doesn't have a strict set of rules. When it comes to art in general, the rules of Miraas don't apply. Art is something that can be revealed to anybody," he said.

Talking about gharanas especially, Haider first outlined the basic definition of what constitutes. He noted that a gharana comes into existence when musicians perfect a craft and want to formulate a legacy around it. "That in itself is a huge responsibility. They only spread craft which actually is worthy" he exclaimed.

He went on to add that gharanas don't have an organised platform where they can impart knowledge. "In our country, there isn't one proper music institution. If there was one, then today, the knowledge of the gharanas would've been accessible to the common people," he said.

Haider stressed on the need for proper music institutions. " If anyone wants to become a doctor or engineer, we send him to a college. But someone who wants to become a musician we just teach him three chords and let him be on his way. Doesn't a musician deserve proper training? In fact, I believe that in many instances, music is a far trickier craft to learn than medicine."

Additionally, Haider also discussed the plight of session musicians in Pakistan during lockdown whose only source of income is live shows. He highlighted that the well-to-do segment is lending a helping hand. "It is a challenge. But I think a lot of members of the music fraternity are doing charity. It's just that some of them put up a Facebook status and some don't. I think in these two to three months,  the artist community has done a lot of charity."

Have something to add to the story? Share in the comments below.