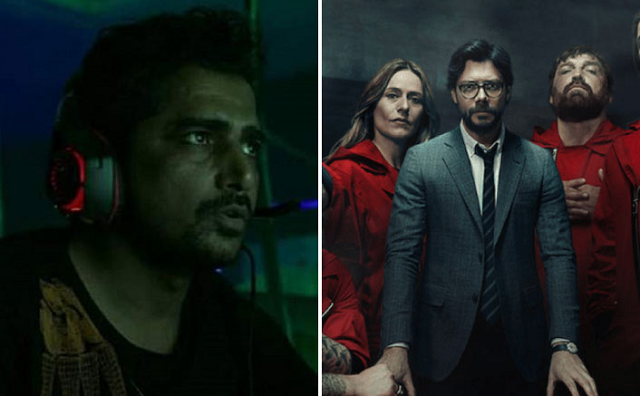 ---
Netflix's popular series La Casa de Papel, better known as Money Heist, released its fourth installment earlier this month. The show was already a hit among Pakistanis as fans eagerly waited for its latest season.

In the current season, we see a surgeon and a hacker from Pakistan, who helped the Professor and his team of robbers as they pull of a heist in the Bank of Spain. But did you know that the hacker, Shakir, in the show is actually an Indian? Yes, you read that right.




In an interview with Pinkvilla, the actor Ajay Jethi shared how he landed the role of Shakir. Hailing from Patiala, Punjab, Jethi has been in Spain for a while now.

"When I got a call for Money Heist from the Manager, it was like any other project for me, a new project for me. The manager told me it is a big project and the series is famous on Netflix," he shared with the publication. "But, I had not seen the series till then as I was occupied with other things. I did not give any auditions because I worked a lot with the casting director for this, on many projects before."

Jethi didn't realise the fame he had gotten from the show. "My community people are also watching it in Spain. I had not realised that it has been dubbed in English and is being watched worldwide," he added. "On 4th April, before I could ask any friend, I saw hashtags and messages from India and Pakistan for Shakir. That's when I realised that the character is being well received. It was so overwhelming and such a happy feeling for me."




So will we see him in the next season of the crime thriller?

"The lockdown in Spain has affected shooting, all the other projects are on hold," Jethi went on. "Right now, I don't know when will the fifth season of Money Heist start, or if my character will be continued, there is no information as yet. Till 11th May, lockdown is continued here."

Have something to add to the story? Share it in the comments below.