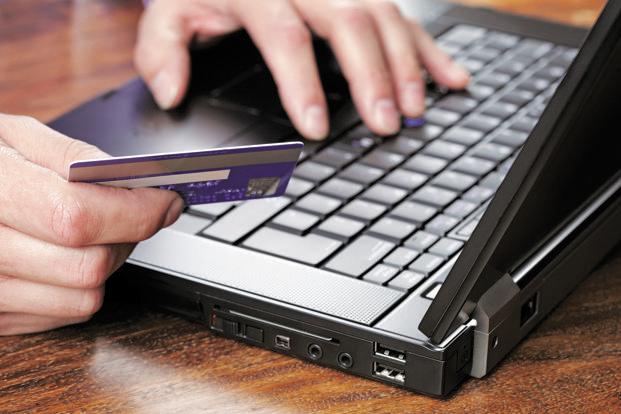 ---
Customers learn true 'cost' of online shopping
Buyers say prices hiked by as much as 30% for many items
---
RAWALPINDI: Even though the district administration has deployed price magistrates across the district, stores which have been selling daily-use items online with home delivery have started charging a 'premium' over and beyond the regular price of these items.

With a lockdown in place in the district, imposed to curb the spread of the novel coronavirus (Covid-19) pandemic, many traders had turned to sell their wares by taking orders from customers either on the phone or online through social media or web-stores. The products are then delivered to the doorstep of customers, who do not have to venture out.

However, The Express Tribune learnt on Wednesday that many businessmen operating various e-commerce platforms have arbitrarily increased prices of various daily-use and electronic items in a bid to cover the loss they have suffered due to the closure of markets.

Residents of the garrison city have complained that prices of different products are as much as 30 per cent higher than the normal rates when they try to purchase them online.

Customers Muhammad Amjad, Chaudhry Kamran and Asghar Mehmood said that they have had to pay higher than the normal rates of products which they had ordered online. They joked that the higher prices seemed to be some sort of compensation charged by the vendors for offering them free delivery of these products.

"Online retailers do not offer any kind of discounts on daily use items, no matter the total value of products that you buy from them", they complained, pointing out that when purchasing goods from either their corner shop or from the markets, they are almost always offered a discount if the total value of their products is above a certain level.

They demanded that the government take action against these profiteers.

Amjad told The Express Tribune that he was forced to purchase a room-cooler for Rs 8,500 from an e-commerce website. "The market price [of the room cooler] is just Rs 5,500, but I was compelled to buy it due to the closure of the markets due to the lockdown," he complained.

Kamran said that the offer of free delivery is just a ploy by profiteers who instead sell the products at exorbitant rates.

A similar practice was found amidst cloth merchants and garment traders. Unstitched suits for women which usually cost Rs900 were being sold for Rs1,500. Similarly, a dress for boys worth Rs1,800 was listed for Rs2,500.

Meanwhile, skilled-workers such as plumbers, electricians etc have also increased their charges after the government allowed them to work on an individual level. 

Published in The Express Tribune, April 23rd, 2020.