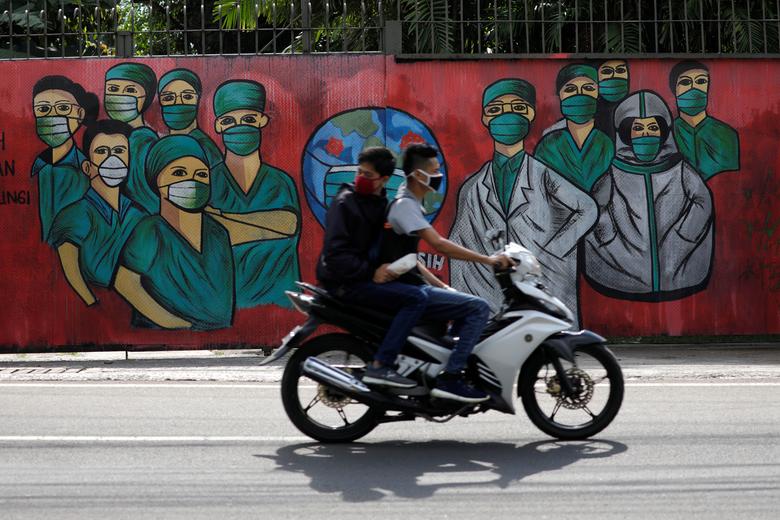 ---
'Pakistan must prepare for new world order'
Suggest care, cure and preservation of human life should be prioritised
---
ISLAMABAD: With a new world order based on a reorientation of survival concepts and doctrines set to emerge once the ongoing novel coronavirus (Covid-19) pandemic is over, Pakistan needs to align itself to this altering world by swiftly trade its 'business as usual model' for the 'business for the future' one.

This was stressed by analysts during a webinar on 'Emerging Trends in Strategic Arena and Pakistan'. The webinar was organized by Institute of Policy Studies (IPS), on Tuesday as part of a series on 'Covid-19: Global Challenges, National Response'.

Security analyst Brigadier (retd) Said Nazeer Mohmand termed Covid-19 a non-state actor. Irrespective of its origins - whether man-made or natural, he said that we can expect recurring episodes in the future. Hence, Pakistan needs to learn from the experiences of and response potential of other nations and formulate strategies according to its own environment and resources.

Outlining response options and strategic plans, he said that health care, cure and preservation of human life should be prioritized as part of new health strategies with intensive budgetary allocations. Apart from health care facilities, Brig Nazeer said that research centres, indigenization of medicines and electro-medical equipment, along with naturalization of medical facilities should be the strategic undertakings of any new health framework, adding that this is currently the top priority of countries across the world and Pakistan should be no different.

Going forward, he said the country must be well-equipped to detect and stop such threats in their infancy.

For this purpose, he suggested that the National Disaster Management Authority (NDMA) should be made more potent and broad-based. Moreover, he said that large administrative units such as provinces are not very viable, active or responsive in dealing with such crises.

Hence smaller units or administrative pockets with practical and a targeted approach should be preferred with a blend of technocrats, experts, politicians and bureaucrats managing the situation.

On the tactical side, Brig Mohmand recommended demographic surveys to determine strategies for the social sectors, urban and rural planning, administrative arrangements and crisis management at both the micro and macro levels.

Besides threat profiling should be conducted to devise strategies for targeted approach and disaster management and resource allocation.

IPS Senior Research Associate Ambassador (retired) Tajammul Altaf said that the healthcare systems of developed and developing countries are unable to sustain the enormous pressure caused by the pandemic. Countries should change their priority from defence to the welfare of their people, he added.

Published in The Express Tribune, April 23rd, 2020.