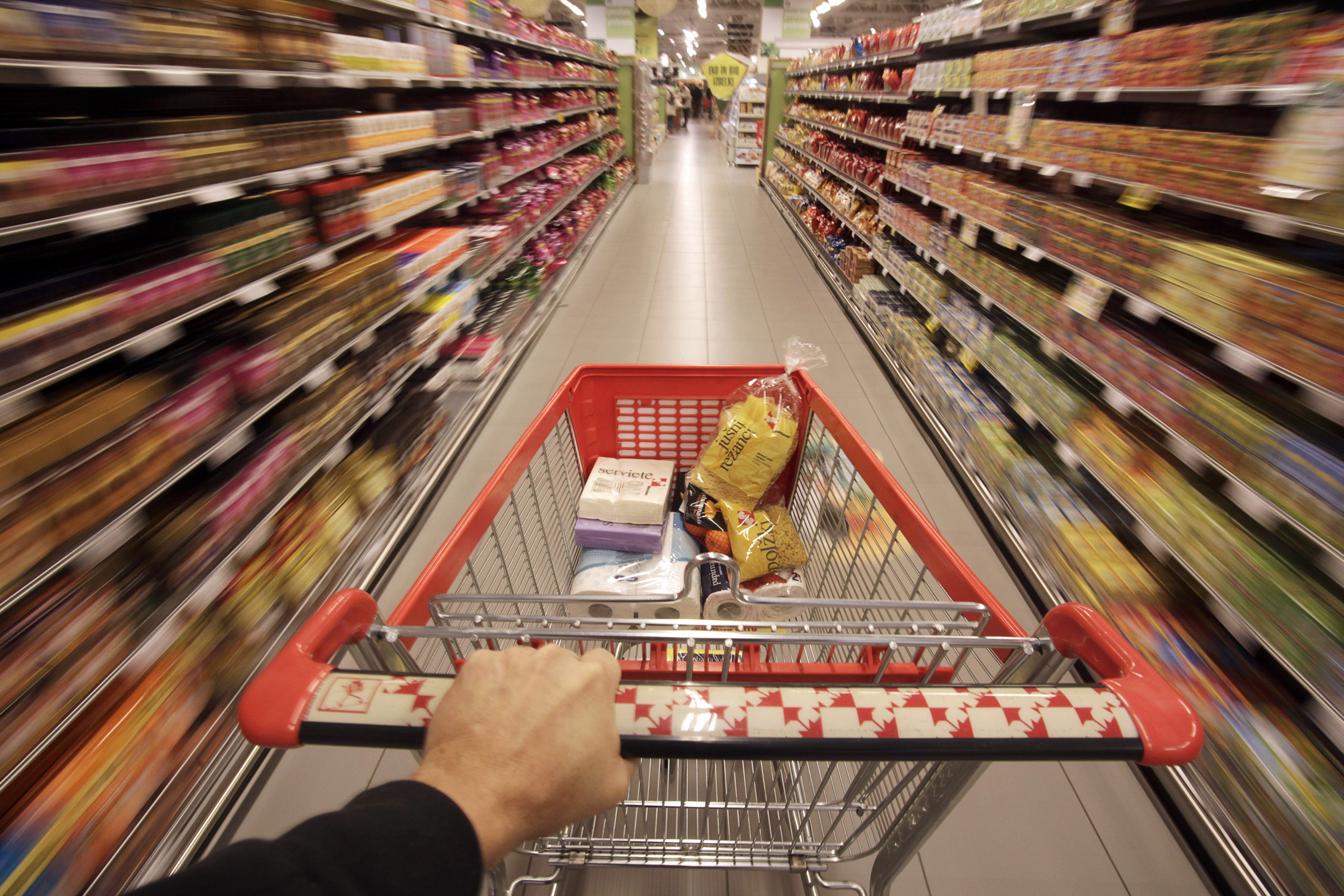 ---
LAHORE: To curb the menace of hoarding ahead of Ramazan, the provincial government has introduced the Punjab Prevention of Hoarding Ordinance, 2020, which declares all such offences cognisable and non-bailable, empowering the authorities to seize stocks and send the violator to jail for up to three years.

Punjab Governor Chaudhry Muhammad Sarwar promulgated the ordinance, which has come into force in the province with immediate effect. The government has imposed an embargo on hoarding of 41 broad product categories, including tea; white sugar and gur; fresh, powdered and infant milk; edible oils, hydrogenated or otherwise; aerated water, fruit juices and squashes; salt; vegetables; pulses; meat, chicken, fish and eggs; spices; matches; medicines and drugs; kerosene oil and coal; chemical fertilisers and pesticides; poultry feed; cement; seeds, cotton seeds and cotton lint; wool, shoddy or raw; caustic soda; soda ash; paddy; wheat flour of all sorts; surgical gloves; face masks; N95 masks; sanitisers; surface cleaning products and isopropyl alcohol.

The notification made available to The Express Tribune highlights: "It is expedient to provide for the prevention of hoarding in respect of scheduled articles in an emergent situation resulting from the outbreak of the coronavirus pandemic (Covid-19) and for matters connected therewith and ancillary thereto.

Events of hoarding contribute to adversities, in geometric progression, to the people at large, especially in circumstances of partial or complete lockdown.

Provincial Assembly of Punjab is not in session and Governor of Punjab is satisfied that circumstances exist which render it necessary to take immediate action."

It also empowers authorities concerned to enter, conduct search and seize hoarded stocks immediately. The ordinance states: "When an officer has reasonable grounds to suspect, either upon information from anyone or on his own, that there has been a contravention of any of the provisions of this ordinance, he may, after recording in writing the grounds of his suspicion, enter and search, without any warrant, any place where a dealer keeps or is for the time being keeping, any article, accounts, registers or any other related items or things."

The ordinance further mentioned that upon entry in and search of premises under the provision of the law if articles are found in contravention of any of its provisions, the officer shall immediately seize them and prepare a detailed report of the material found.

It further highlighted that the authorities concerned were empowered to sell the articles seized during a search by auction in the manner as may be prescribed.

It also declared hoarding as a punishable offence that shall be cognisable and non-bailable. The special magistrate shall take cognisance of an offence under the ordinance, upon written information by the officer concerned.

An officer may arrest any person without a warrant against whom there is credible information that he has committed an offence under the ordinance.

The ordinance states: "If an offence under this ordinance is committed by a company or body corporate or a partnership firm or other association or body of persons or individuals, every director, partner, manager, secretary, member or other officers, the principal, primary or beneficial owner or agents thereof shall, unless he proves that the contravention took place without his knowledge or that he exercised all due diligence to prevent such contravention, be deemed to be guilty of such contravention and shall be liable to punishment under this ordinance."

The notification highlighted that the trial under the ordinance shall be concluded within 30 days and a person aggrieved by an order of conviction and sentence under it may file an appeal before a district and sessions court.

Published in The Express Tribune, April 23rd, 2020.
COMMENTS
Comments are moderated and generally will be posted if they are on-topic and not abusive.
For more information, please see our Comments FAQ