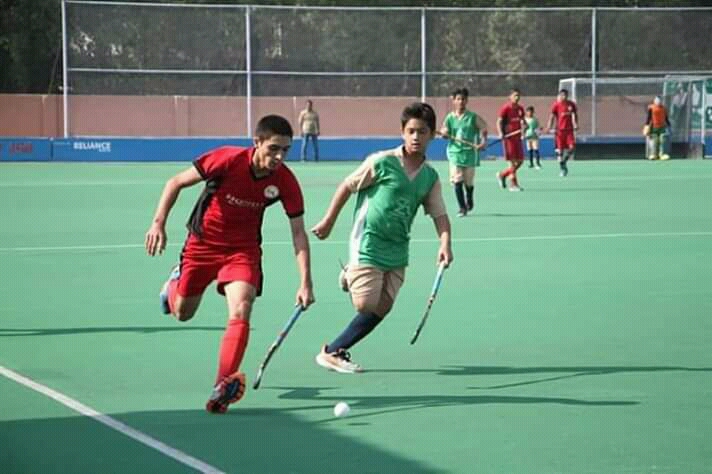 ---
Ninth-grade student wows internet with hockey skills
Noshad Ali's training video for KHA's online programme grabs Pak Army's attention
---
KARACHI: Noshad Ali, a ninth-grade student, caught the eye of officials of Pakistan Army's Air Defence Unit when a video of him showcasing hockey skills for the online programme of Karachi Hockey Association (KHA) went viral on social media.

The coronavirus-forced lockdown has brought the world to a virtual standstill. Athletes are being compelled to find ways to train at home in order to stay motivated.

That's what happened when Noshad, a resident of Karachi's Hijrat Colony, came to know about an online programme for young hockey players launched by the KHA on the directives of president Junaid Ali Shah.

It wouldn't have been in Noshad's faintest imagination that the video would garner so many likes.

The officials of Air Defence Unit also watched the clip and contacted KHA's secretary Haider Hussain to inquire about the kid. They were so impressed by the skills of Noshad that they offered him a job in the army and also vowed to support his hockey ambition.




Noshad, who currently plays for Rabbani Hockey Club, seemed super excited to have earned recognition while talking to Express Tribune on Tuesday.

"Wow, I am extremely trilled," he said.

"I was flabbergasted when I came to know that I had gotten so much attention for the video. There is a message in it for everyone that they should stick to whatever they are passionate about and never give up. It's just a matter of time. Hockey is in decline in Pakistan, but it's our national sport and pride."

He said he couldn't thank his coaches enough for helping him hone his hockey skills and also KHA for providing a platform.


"I would like to thank my school coach Shakir Ali and club coach Ausaf Rabbani for their unconditional support. KHA has been very supportive as well," the 16-year-old said.

Noshad said he wished to don the green colours of Pakistan national team.

"It is my desire to represent Pakistan one day. I know it will take perseverance and extreme hard work to reach there, but I am determined. I wish to emulate the legend Sohail Abbas."

Noshad was 13 when he started playing hockey and it didn't take him long to shine.

"I have played in a number of inter-school and district-level tournaments and won trophies," he said.

KHA secretary Haider Hussain heaped praise on Noshad and said that the young player would serve Pakistan hockey with distinction if properly guided.

"He is extraordinary and a God-gifted talent. He just needs proper guidance and support. In such a difficult period for Pakistan hockey, KHA's aim is to unearth individuals like Noshad as players of such flair give us an impetus. Kudos to Pakistan Army for their support in promoting sports," he added.