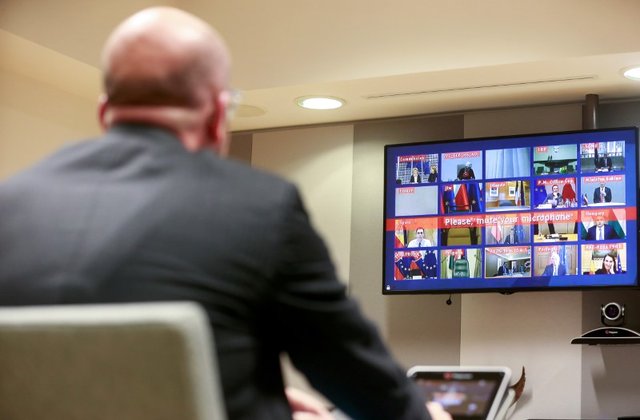 ---
Virtual diplomacy key to tackling Covid-19
Pakistan should continue to endorse all global efforts to combat the pandemic
---
ISLAMABAD: The novel coronavirus (Covid-19) pandemic has changed the way diplomacy is conducted and the transformation will see it being practised more and more through virtual meetings in the online world. It will also require the capacity of our diplomats and other foreign service officials to be enhanced for better productivity.

These views were shared at a webinar on 'Emerging Trends in international relations and diplomacy and Pakistan'. The webinar had been organized by the Institute of Policy Studies (IPS) as part of a webinar series on Covid-19.

Ambassador (retired) Syed Abrar Hussain suggested that diplomatic practices will change significantly in the post-pandemic world where online meetings, discussions and deliberations will become a norm.

Of the impact on international relations, Ambassador Abrar said the possibilities of a severe recession loom large, which will worsen due to rising unemployment.

The general impression is that China is emerging as a leader in this scenario whereas the US is losing its influence, he said, adding that there remains a possibility that Western countries could unite against China but room remains for new international alliances and even a completely new world order.

Pakistan, he said, should continue to endorse all global efforts to combat the pandemic and promote collective efforts within the regional forums such as OIC and SAARC, practice efficient economic diplomacy, and strengthen its relations with expatriates who generally send substantial remittances to the country but are currently in need of help themselves.

Similarly, Pakistan should also highlight the plight of Indian Occupied Kashmir internationally and take like-minded countries on board to jointly raise the issue on global platforms, he said.

Ambassador (retired) Tajammul Altaf echoed Abrar's view on the digital evolution of global diplomacy. On the changing global scenario, he said that early signs suggest that the US is now backtracking on its earlier standpoint of global primacy and leadership.

Similarly, Western countries also want to keep tight control on strategies to run global economies, technologies and manufacturing lines.

Published in The Express Tribune, April 22nd, 2020.