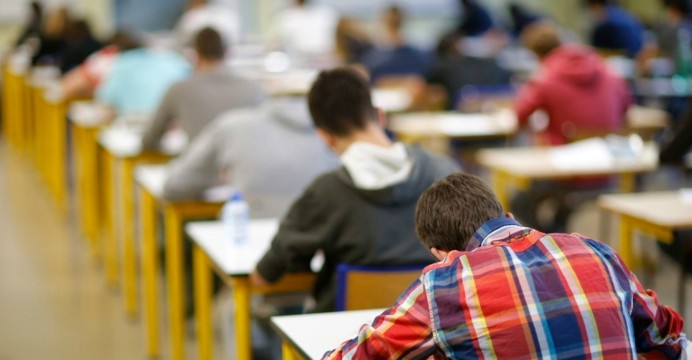 ---
Colleges to give admissions on the basis of class IX results in Sindh
Matriculation exams to begin from June 15 across the province
---
KARACHI: The Sindh Education Department has issued the educational calendar 2020/21 for all private and public schools and colleges 35 days after the meeting of its steering committee amid coronavirus pandemic.

According to a notification, issued late on Tuesday, the provincial education department has made an unprecedented decision to allow admissions in the first-year on the basis of class IX results due to delay in Matric examinations.

The admissions process will begin from June 1, however, it will be considered "provisional" and confirmed following the results of 10th grade.

The session 2020/21 will also begin on June 1 for all public and private educational institutions in Sindh, the notification read.

New academic session for schools affiliated with Aga Khan Board will also start on June 1, but the session for Cambridge education system students will commence on August 1.

Summer vacations from May 15 to July 14: Sindh govt

Promotion in the next class from grade one to three will be granted through written test and assessment. Examination for students of class four to class eight will start from June 1 and end on June 15, while the results would be announced on June 15.

Annual examination for class IX and class X will begin on June 15. These exams will be conducted in the afternoon shift.

All education boards across the province would be bound to release results of class X by August 15. The class IX results will be announced within 60 days of matriculation results.

On the other hand, examination for first-year and second-year will begin from July 6. These exams will also be conducted in the afternoon.

All education boards of Sindh would be compelled to announce results of class XII by September 15. The results of class XI would be announced within 60 days of the XII results.