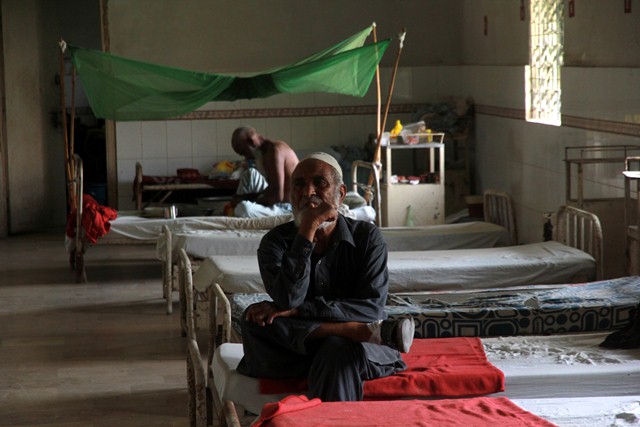 ---
250-bed isolation facility being set up at Niaz Cricket Stadium
To be used as 'last resort' if need arises, says Hyderabad DC
---
HYDERABAD: A 250-bed isolation facility is being established at Niaz Cricket Stadium in Hyderabad, as the number of coronavirus cases continue to rise steeply in Sindh. The facility is to comprise 10 tents for housing Covid-19 patients.

The Hyderabad Club- a community club building- as well as Sindh Sports Board Hostel, both of which are located in the stadium's premise, have already been converted into isolation centres, where the district administration placed beds on Monday.  Meanwhile, the Provincial Disaster Management Authority also began the supply of items requisitioned by Hyderabad deputy commissioner (DC) Fuad Ghaffar Soomro for the facility. This was confirmed by the DC.

The items include 10 hospital tents, 250 folding beds, 500 pillows and as many sheets, 250 mosquito nets, 250 water coolers and 500 hygiene kits, among other essentials.

However, the stadium would be only be used as an isolation facility if the need arose in the future, the DC told The Express Tribune. "That will be our last resort," he said.

Published in The Express Tribune, April 22nd, 2020.