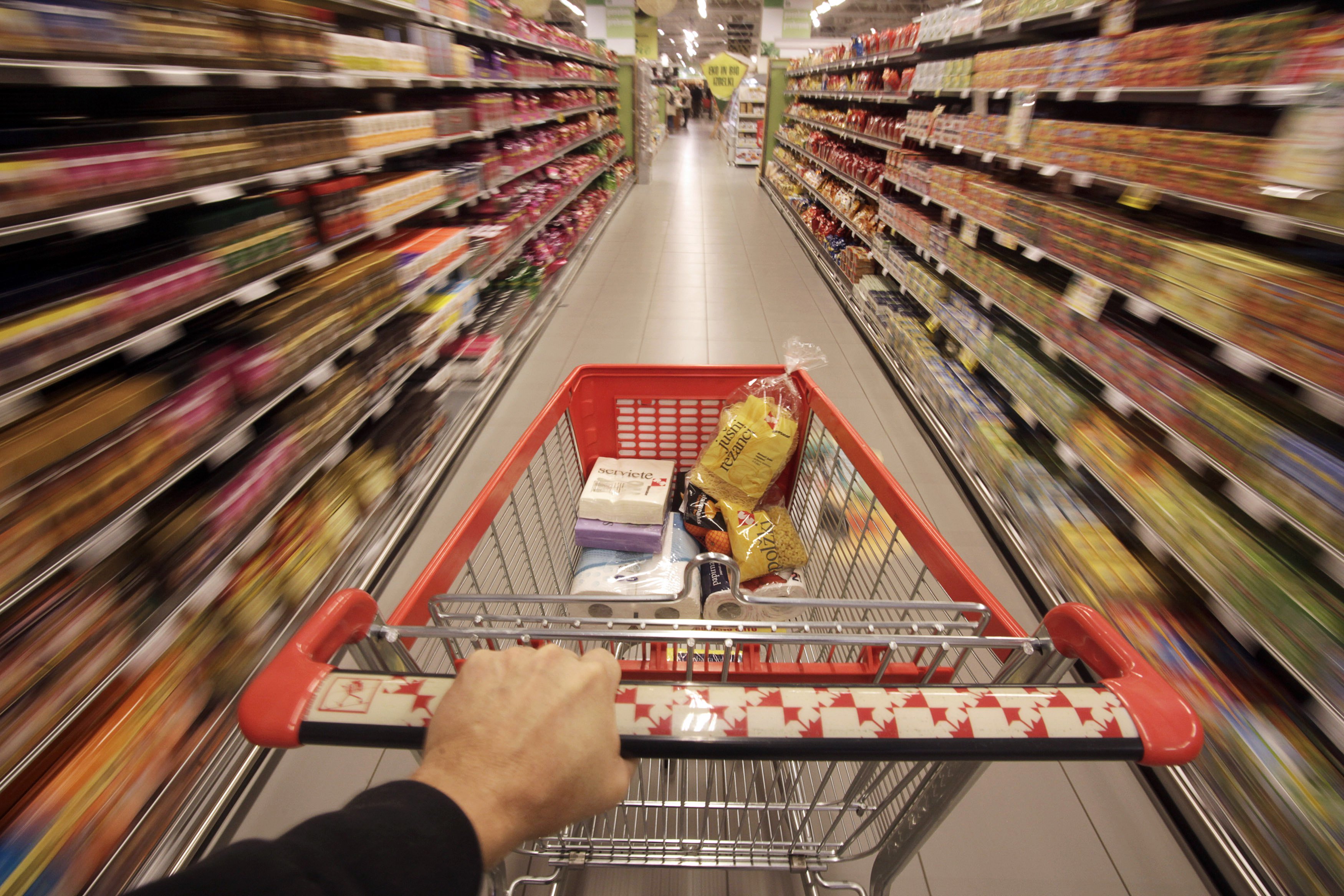 ---
Pre-Ramazan price hike takes Lahore by storm
Shopkeepers blame lockdown for supply disruption
---
LAHORE: With Ramazan around the corner, the prices of most essential commodities have witnessed an upward trend in urban areas across Punjab, including the provincial capital.

Speaking to The Express Tribune on Tuesday, citizens complained that ahead of the holy month shopkeepers have jacked up prices of almost all essential commodities. A citizen, Javed Akhtar, said most shopkeepers were blaming coronavirus and partial lockdown for the increase in prices of essential commodities.

"Though it is not unusual this year both big retail stores and small outlets are claiming that swelling prices were the result of supply chain disruption due to partial lockdown in the country," he pointed out and urged the government to take stern action against profiteers who were mercilessly looting common citizens who are already disturbed owing to coronavirus disease.

"It seems," another citizen, Nasir Hussain said, "traders are trying to recover their losses caused owing to this month-long lockdown."

"As the entire state machinery is busy in dealing with coronavirus emergency, disbursement of financial aid and annual wheat procurement, traders are considering this as golden opportunity to fleece common citizens."

A mid-size departmental store owner from Township area, Sheikh Ramazan, claimed that though the government had exempted food industry from lockdown several factories had not resumed operations owing to limited demand of their products in the markets.

He pointed out that the sales and marketing departments of various fast-moving consumer goods were telling shopkeepers that the entire country is under lockdown.

Manager of a local beverage and juice manufacturer, Rashid Butt, said demand for beverages got multiplied ahead of the summer season, especially in Ramazan, but owing to the coronavirus lockdown it was not picking up this season. "Entire food sector makes investment and increases production ahead of Ramazan but this year all our calculations and arrangements would go in vain as the market has very limited demand. Only the most essential commodities are being sold in the country," he pointed out.

Reacting over public complaints and in the ongoing price control raids, Lahore district administration on Tuesday inspected 323 shops and sale points in the provincial capital.

The local administration officials found violations of provincial price regulations at 53 points. They slapped over Rs32,000 penalties and registered cases against 24 profiteers. Price control magistrates ordered the arrest of 28 shopkeepers and sent four persons to jail by announcing on spot verdicts. Lahore Deputy Commissioner Danish Afzal had directed officials concerned to take strict action against profiteers and hoarders.

Meanwhile, Punjab Industries and Trade Minister Mian Aslam Iqbal chaired a meeting of the Taskforce for Price Control in which availability of essential items during Ramazan and monitoring mechanism of prices came under review.

Iqbal said a line of action had been chalked out to maintain stability in the prices during Ramazan across the province. Provision of essential items at fixed rates will be ensured in the holy month.

He emphasised that hoarders and profiteers would be dealt with an iron hand.

He further maintained that artificial hike in prices was intolerable at any cost and administration should perform its duties in a proactive manner.

Iqbal urged price control committees to play an effective role with regard to maintaining stability in the prices of essential edibles and other items. He exhorted concerned departments to work with dedication and devotion in order to provide maximum relief to the people during the holy month of Ramazan.

Published in The Express Tribune, April 22nd, 2020.