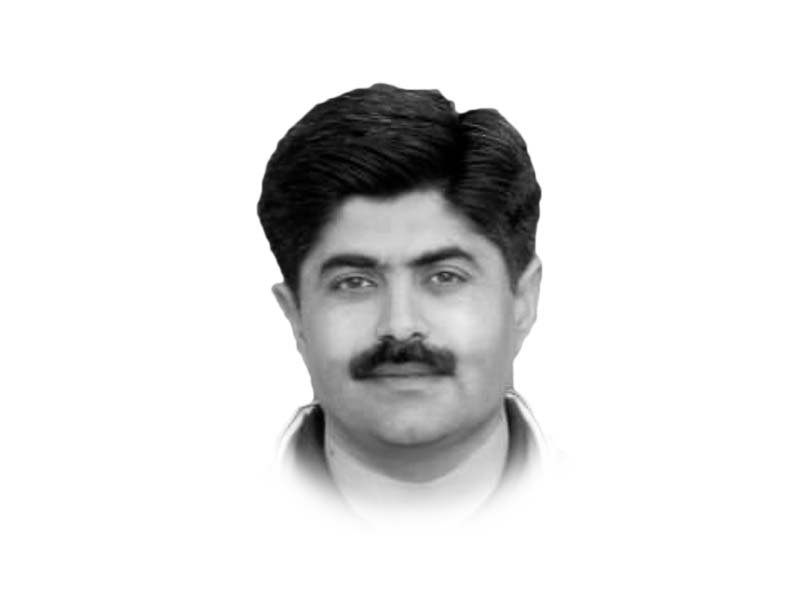 ---
Let's gear up for post-corona era
In order to mitigate any national-level challenge, the whole nation must respond collectively
---
People, especially those who had started believing in the immortality of humans, have been brought back to reality by the Covid-19 outbreak. Divine will has dominated all projections regarding the industrial revolutions ridding the Earth of epidemics.

God has created us as supreme beings. Thus, we need to rid the planet of all social evils and make justice, peace and brotherhood the hallmark of our lifestyle. Let's identify how these concepts can be actualised.

First, arms control and disarmament efforts have to be placed at the forefront of the global negotiation agenda. Weapons, especially WMDs, should immediately be frozen for ultimate elimination. The nuclear Non-Proliferation Treaty's (NPT) purpose of disarmament should be actualised which can only happen if global territorial and ideological disputes are settled along with a check on disproportional arms buildup.

Without compromising on states' sovereignty, the global arms control and disarmament institutions must be made more authoritative and financially self-sufficient through a compulsory fund which is shared by all states so as to avoid political influencing. Global institutions related to peace, health, finance and arbitration must be made more effective without prejudices.

Second, the global lockdown has contributed towards mitigating the challenge of climate change. Scientists have confirmed that the ozone layer has started to rebuild. As climate change had severely damaged the planet, the post Covid-19 era will see a dire need to evaluate how fossil fuels can be replaced with solar, wind or nuclear energy.

Third, the education system must be revamped globally. Our future generations should be made to follow research-based learning approaches. This would allow them to address unexpected challenges including that of future epidemics. Moreover, the Covid-19 environment has compelled institutions to resort to online teaching methods. Capitalising on this blessing in disguise, students in poor countries can make the best use of distance learning by breaking the resistance associated with online teaching and instead further their research capacities.

Fourth, with the global recession, while rich countries can survive by compromising on their living standards, poor countries could face unemployment, food shortage, fiscal deficit and loss in GDP. Rich countries will have to extend interest-free loans and financial institutions may waive off loans to provide equal opportunities to all.

Fifth, there is a need to continue with the contemporary approach of mutual respect for all religions. It is heartening to see that Islam — which was previously being blamed for global terrorism — has now been openly acknowledged as a religion of peace. Thus, political slogans that overshadowed the religion's peace-oriented teachings will have to be resisted.

Sixth, family values and culture had lost its relevance before the pandemic but have been renewed during these times. People have especially started looking after their elderly family members, to protect them from the virus. The same must continue, especially in the West, where machined life had pulled people away from family ethics.

Seventh, the welfare state must continue to exist. In this crisis, almost all states have started looking after their citizens. The same must continue and can only be possible if more jobs are created through low-emission oriented industrialisation by diverting funds from the security apparatus to welfare projects.

Eighth, in order to mitigate any national-level challenge, the whole nation must respond collectively. The Pakistani security forces are creating awareness about quarantine and social distancing measures. The society, paramedics, political leadership and the media must be on the same page while responding to this emergency.

The DG ISPR rightly said that this task is very difficult. Though, Pakistan's borders have been closed, the fight against Covid-19 can only be won through self-discipline and mutual cooperation with all response agencies. 

Published in The Express Tribune, April 22nd, 2020.

Like Opinion & Editorial on Facebook, follow @ETOpEd on Twitter to receive all updates on all our daily pieces.