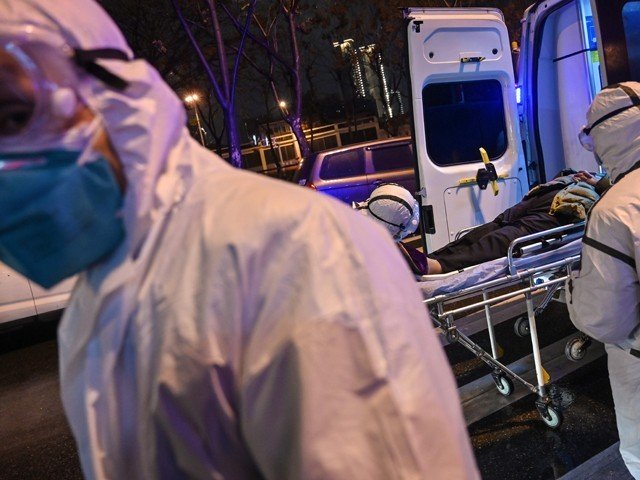 ---
Five new cases take Pindi Covid-19 tally to 215
Shopkeepers in many areas circumvent lockdown restrictions
---
RAWALPINDI: The tally of novel coronavirus (Covid-19) cases in Rawalpindi continues to swell with five new positive cases reported in the city over the past 24-hours. The new cases take the number of cases in the city to 215.

Moreover, a local of Kotli Sattiyan also died due to the virus on Monday.

Meanwhile, apart from the eight patients who have succumbed to the virus in the district, as many as 54 people have returned to their homes from the Rawalpindi Institute of Urology and Kidney Transplant (RIUKT), the healthcare facility dedicated to treating Covid-19 patients.

Currently, RIUKT is housing as many as 137 inmates. Another 227 expatriates, most of who have returned from the UAE, are spending their isolation period at a quarantine facility established at the Fatima Jinnah University Hostel and the Shalimar Hotel. Swab samples of these suspected patients have been dispatched to the National Institute of Health (NIH) to test whether they have contracted the virus or not.

At least 11 suspected Covid-19 patients are interning at the isolation facility set up at the Taxila Engineering University and two at the Benazir Bhutto Hospital (BBH) are also awaiting their test results.

Fatality

A 60-year-old Covid-19 patient, Haji Abdul Aziz from Kotli Sattiyan, breathed his last at the Pakistan Institute of Medical Sciences (PIms) on Monday.

Pims officials said that Aziz, who lived at Tramri Chowk in Islamabad, had been receiving treatment at the healthcare facility for a week. He was buried in his native village of Bharbhariyan Lehtrar per the standard operating procedures (SOPs) for the burial of infected patients under the supervision of the district administration and health care officials.

Lockdown situation in Pindi

The commercial markets in the garrison city continued to wear a deserted look on the 28th consecutive day of the lockdown.

However, the lockdown orders were flouted in various suburban areas where many businesses, outside of the exemption bracket, operated with half shutters up.

Shopkeepers sat outside their shops and kept selling items to customers by rolling up shutters and coming outside with the required item.

Security personnel, meanwhile, ensured the implementation of the lockdown orders in the main urban areas.

They also stopped pillion riders at pickets established on different thoroughfares of the city. 

Published in The Express Tribune, April 21st, 2020.