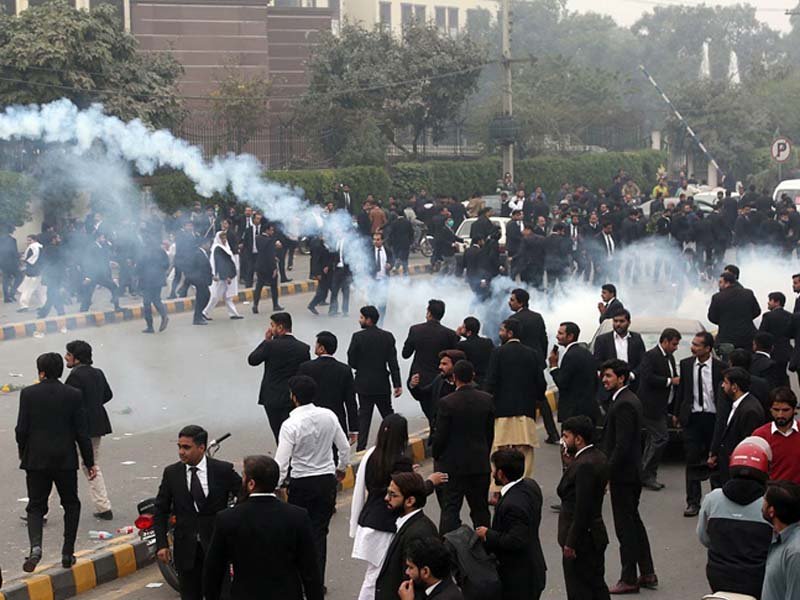 ---
LHC seeks govt replies about relief for lawyers
Bar association contends all other sectors have been allocated funds
---
LAHORE: Lahore High Court (LHC) Chief Justice Muhammad Qasim Khan has sought replies from the federal and provincial governments on a petition against non-allocation of coronavirus relief funds for lawyers.

Lahore High Court Bar Association (LHCBA) representatives contended in the petition that relief funds are being disbursed to all other sectors. The petition read that the lawyers are only associated with their profession and do not run any other business.

Following the government's lockdown order in the province, litigants have not been able to contact lawyers for legal assistance, hence undermining their livelihood.

It was prayed to the court that the authorities concerned be directed to allocate relief funds for the law professionals.

Earlier, the Punjab Bar Council had reserved Rs33 million to help the lawyers affected by the lockdown across the province. The amount is set to be distributed amongst the deserving lawyers at the tehsil and district levels.

Moreover, the LHCBA had also constituted a committee to collect donations from philanthropists to help lawyers. The committee had decided to pay Rs10,000 to each lawyer facing financial hardship. Sources said the collected funds were distributed among more than 400 lawyers.

Published in The Express Tribune, April 21st, 2020.