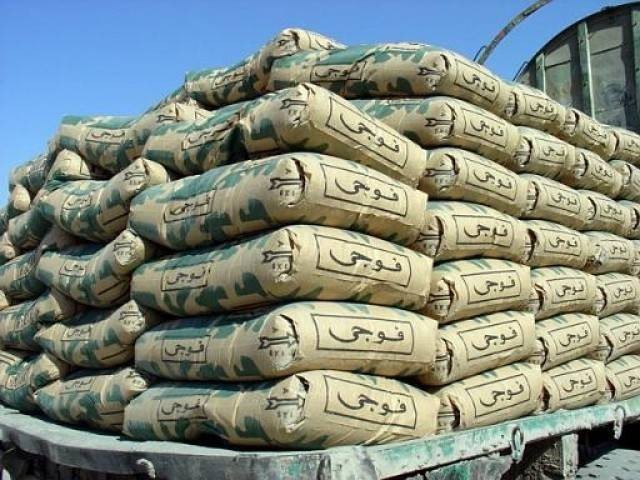 ---
Fauji Cement posts first loss in 8 years
Company registers quarterly loss of Rs210m due to dip in gross profit
---
KARACHI: Fauji Cement Company registered its first quarterly loss in the past eight years. According to a company notice sent to the Pakistan Stock Exchange (PSX), it posted a loss of Rs210 million for the quarter ended March 31, 2020 compared with profit of Rs616 million in the same period of last year.

The cement sector is grappling with a price war due to economic slowdown in the country, which is expected to get worse due to the coronavirus pandemic.

In financial results announced at the Pakistan Stock Exchange on Monday, the company declared loss per share of Rs0.15 for the Jan-Mar 2020 quarter.

"It is for the first time in eight years [the company has reported a loss], versus earnings of Rs0.45 per share in the third quarter of financial year 2019," according to Shankar Talreja of Topline Securities.

Owing to intense competition in the northern region, prices of cement remained under pressure, which severely impacted gross profit of the company.

"Prices of cement in March were even less than the production cost due to stiff competition," said Sherman Securities' analyst Saqib Hussain Khan. "Almost all the upcoming cement companies' financial results will be showing the same picture."

Overall, in nine months of fiscal year 2020, earnings of the company fell 89% to Rs0.20 per share in comparison with the same period of previous year.

Finance cost stood at Rs69.5 million in the quarter, which was Rs22 million in the same quarter of last year.

Khan added that other cement companies would incur greater finance cost than this as many of them had taken loans to increase their capacities.

"Fauji Cement faced losses primarily due to a gross loss of Rs106 million versus our gross loss expectation of Rs104 million in the third quarter of FY20 compared to a gross profit of Rs1.1 billion in Q3FY19," according to Talreja.

The decline came due to coal prices, which remained higher by 8% quarter-on-quarter, said Khan.

The average price of coal during the outgoing quarter remained at around $80 per ton, with a lag of two months, versus average price of $62 per ton in the second quarter of fiscal year 2020, said Talreja.

Published in The Express Tribune, April 21st, 2020.

Like Business on Facebook, follow @TribuneBiz on Twitter to stay informed and join in the conversation.