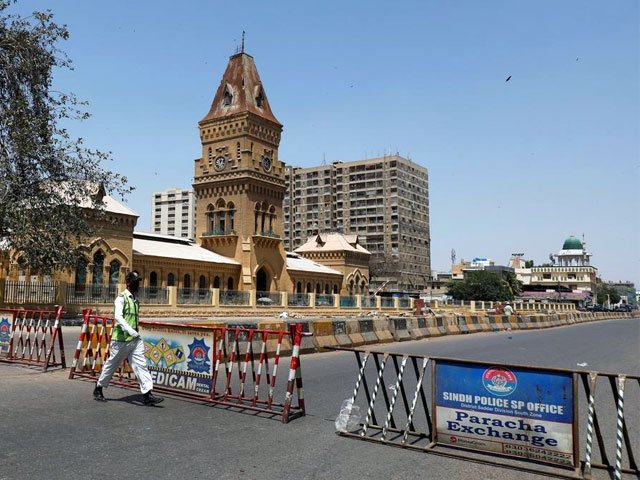 ---
Ignoring orders, Karachiites move towards normalcy
Shops reopen, citizens gather in streets without heeding health advisories
---
KARACHI: As the lockdown drags on, Karachiites have started to ignore the orders given by the Sindh government in a bid to control the spread of coronavirus, instead turning to their old routines of roaming around the city and gathering in the streets.

The shops of barbers, electricians and mechanics, as well as teashops, have also begun to open their shutters, even though the government has not yet allowed any relaxations for them.

As shops in various part of the city remain open for business late into the night and citizens venture into the streets without any face masks or other precautions, the police and the administration appear to have failed to effectively implement the lockdown.

The safety measures suggested by health experts, too, are being ignored as citizens head out to buy groceries and perform other tasks without adhering to any social distancing guidelines. Scores of people are seen pillion riding around the metropolis with women and children, while others gather on the streets late at night to play games or engage in other recreational activities

Larkana hotspots sealed after 21 test positive for Covid-19

On being contacted by The Express Tribune, Karachi Commissioner Iftikhar Ali Shallwani said that the police and other law enforcement agencies, along with the district administrations, had been directed to take strict action against citizens violating the lockdown. He claimed that the authorities were taking action against the offenders.

He advised citizens to stay at home and cooperate with the law enforcers, stating that otherwise, stricter action will be taken against them.