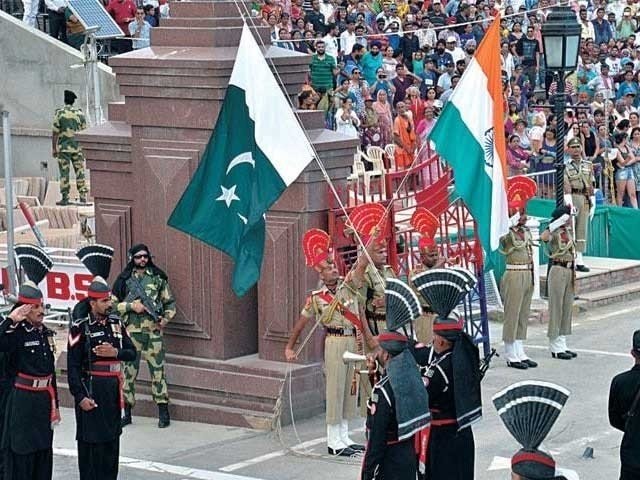 ---
145 stranded Pakistanis in India still await return
Families say though they are being treated well they are running out of money to pay hotel bills
---
As many as 145 Pakistanis stranded in India have appealed to Prime Minister Imran Khan and Foreign Minister Shah Mehmood Qureshi to contact New Delhi for their safe return.

Speaking to The Express Tribune, Batool Bibi stated that she along with her eight family members was staying at a hotel in India since the lockdown. However, they are now running out of money to pay the bills.

She further said that the family had travelled to India via the Wagah Border on March 9 and were scheduled to depart on March 19, but they could not travel owing to the lockdown.

Another lady from Karachi, Shameema Shabbir, shared that they are being treated well, and though the Indian government had further extended their visas they were running out of cash.

41 Pakistanis stuck in India repatriated via Wagah border

"Earlier, we had booked two separate rooms, but now all are together in a single room," she shared.

"We have contacted the Pakistan High Commission (PHC) and they have assured us of our earliest return," she said, appealing to both the Indian and Pakistani governments to include their names in the second list of Pakistanis returning from India.

The Pak-India border was closed last month amid the coronavirus lockdown.

Around 41 Pakistanis returned home via the Wagah border in the first phase, while nearly 150 still await repatriation. Furthermore, efforts are afoot for the return of Indian citizens in Pakistan.

Those repatriated include Sikhs, Hindus and Muslims. The purpose of their visit pertained to attending religious ceremonies as well as meet relatives.