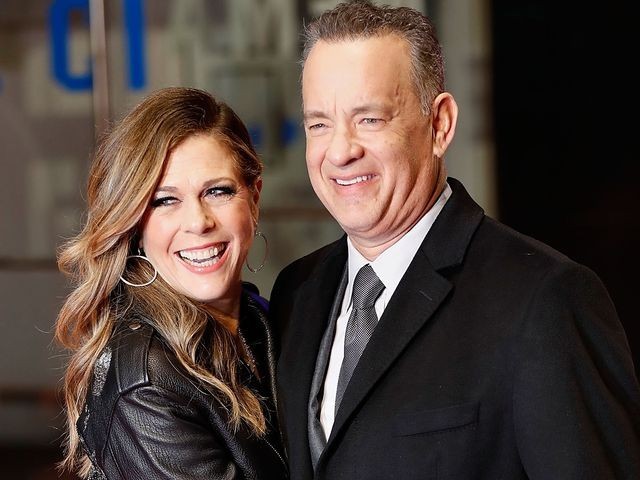 ---
I was wiped: Tom Hanks on Covid-19 experience
According to him, Rita Wilson's symptoms were far worse
---
Tom Hanks in a recent interview talked about his battle with coronavirus, reported The Independent. The actor recounted his experience when he was first put in isolation with his wife back in Austrailia

According to the actor, he became highly fatigued after exercising for a mere 12 minutes. "I was wiped," he said. "Whoever it was, a doctor or nurse would come into our air pressurised isolation rooms. She said, 'How are you feeling?' and I said, 'I just had the weirdest thing. I just tried to do basic stretches and exercises on the floor and I couldn't even get halfway through."

The Cast Away star went on to add that upon hearing this the doctor simply replied by reminding him that he had Covid-19. "She looked at me through her glasses like she was talking to the dumbest human being," he said.

Additionally, the actor also talked about the difference between his symptoms and those of wife Rita Wilson. The country singer's ordeal was far more difficult.  "Rita went through a tougher time than I did. She had a much higher fever. She had lost her sense of taste and sense of smell. She got absolutely no joy from food for a better part of three weeks," he said.

The couple has since recovered from the virus and is back in Los Angeles. Both of them have been told tht they are immune from the virus and hence decided to donate their blood for studies relating to the development of a vaccine.

Last month, Hanks had announced that both him and his wife had contracted coronavirus.

Hanks had traveled to the Gold Coast, on Australia's east coast south of Brisbane, to begin filming a movie about Elvis Presley. He is set to play Presley's manager, Colonel Tom Parker, in the Warner Bros production. Warner Bros is owned by AT&T.

Hanks and Wilson were the first major American celebrities known to have contracted the coronavirus, which causes a disease, Covid-19, that has killed more than 70 people and infected more than 3,800 in the United States.

Have something to add to the story? Share in the comments below.