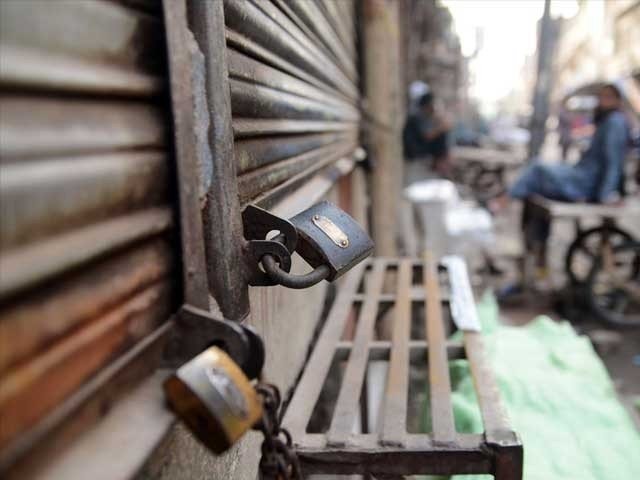 ---
Traders give govt three days to lift coronavirus lockdown
We won't permit the govt to commit the economic murder of a few businesses in the name of lockdown
---
ISLAMABAD: Markazi Tanzeeme Tajiran Pakistan (MTTP) has given a three-day deadline to the government to end the countrywide lockdown imposed to contain the spread of coronavirus.

President of MTTP Kashif Chaudhry said that the traders' body will be bound to take a decision if the government did not end the lockdown in three days.

"We will not allow the traders to become a victim of the federal and provincial governments' politics," he said.

Sindh govt finalises SOPs for businesses to continue operations during lockdown

Chaudhry stated the traders' association would not permit the government to commit the economic murder of a few businesses in the name of lockdown.

He lamented the federal and provincial governments had not announced any relief for the traders including relaxation in electric and gas bills, rent and provision of interest-free loans.

He urged the government to pay heed to the traders' problems and lift the lockdown.