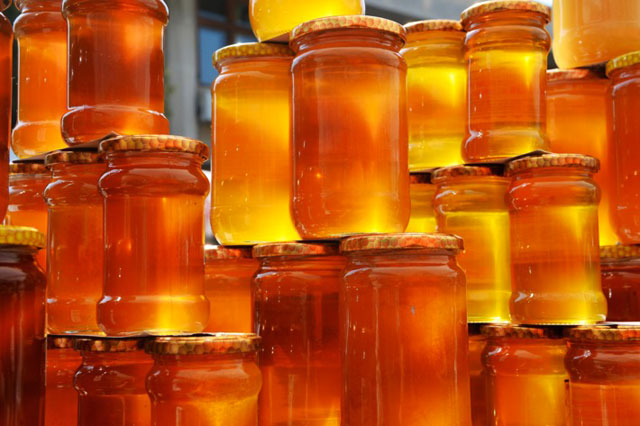 ---
Billion Tree Project: Honey production rises by 70%
Changa Manga beehives could fetch Rs10m, if PM's scheme fully implemented 
---
LAHORE: The production of honey has increased by 70% due to the plantation of thousands of trees under the Billion Tree Project in the Changa Manga artificial forest.

The beehives were auctioned in 2016 for Rs729,000, but now the amount has increased to Rs1.3 million. Forest Department's officials said complete implementation of Prime Minister Imran Khan's Billion Tree Project can lead to increasing the amount received from the auction of honey in Changa Manga to Rs10 million.

Forest Officer Shahid Tabassum said 85% of the forest had been planted in the past few years, due to which there had been an unusual increase in bees.

"Hundreds of beehives can be seen in the Changa Manga forest," he said. "In the financial year 2016-17, the honey was auctioned for Rs729,000 and in 2017-18 for Rs1.15 million," he added. Similarly, in 2018-19, the honey was auctioned for Rs1.252 million, while during the current financial year the auction fetched Rs1.3 million.

Local people of Changa Manga said that along with the use of pesticides and fertilisers in crops, trees had been brutally cut down from forests, agricultural areas and along canals and roads, due to which honeybees were finding less places to make hives, while flowers were also not available.

The flowers from which the bees get nectar also became toxic because of the pesticides and fertilisers, due to which the bees died. Hence the production of natural honey was declining and people were forced to buy the processed varieties. Dozens of people are seen selling fake honey with wrong labels at Changa Manga nowadays.

Forest Officer Tabassum said that four types of bees are found in Pakistan, named Domna, Pahari, small and European. Domna, Pahari and small are local bees, while the European species (Apis Mellifera) was brought from Australia.

"The best is European bee because it produces more honey than others," he said. He added that there are a large number of bees in other forests in the province.

The official maintained that the bees also make hives on the trees planted at canal banks. However, in most places, local people remove the hives. Abdul Rahman, a young man who collects honey from the beehives, said they also provide wax which is sold. He added that a teaspoon of honey contains nectar from about 5,000 flowers.

"A honeybee flies 3.5 million times and travels 50 thousand kilometers to make half a kilogramme of honey," he said. He added that honeybees lay 15,000 eggs a day and 2.5 million in one season. Honeybees remember the flower scents while moving around and return with its help after accumulating honey in their stomachs, he said.

Experts say that about 400 tonnes of honey is imported annually to Pakistan, which is only two per cent of the total demand.

Most of the need for honey is fulfilled from local production. Wild honey is rare, while farm honey is found frequently.

In addition to honey and wax, green pollen, royal jelly, a compound called propolis and bee stings are also obtained from the hives. They are used in different fields.

The propolis is sold at Rs1,000 per kilogramme, wax Rs1,100, pollen Rs2,000 and royal jelly for up to Rs30,000 per kg.

Published in The Express Tribune, April 20th, 2020.