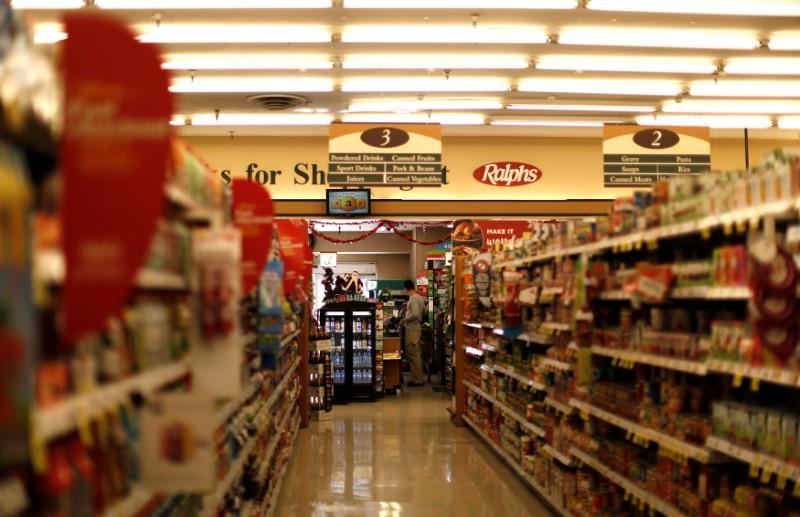 ---
Stable food supply ends panic buying
Sugar, ghee, cooking oil, pulses and other edibles available in abundance
---
LAHORE: No dearth of edibles and other grocery items is being faced anywhere in Punjab, while panic buying by people has ended after consumers observed stable food availability during the lockdown.

Wheat flour, sugar, ghee, cooking oil, pulses and other edibles were available in abundance, and prices of pulses were much lower when compared with prices listed five months ago. The Utility Stores Corporation (USC) also increased the range of groceries and other daily use items in its retail stores to the satisfaction of customers' needs.

Lahore Super Markets Association (LSMA) Secretary General Imran Saleemi, Utility Stores Corporation (USC) Zonal Manager Lahore Faizan Hameed and former president of Pakistan Flour Mills Association (PFMA) Khaleeq Arshad confirmed these details on Sunday.

The LSMA secretary general said that although prices of grocery items were fluctuating on a daily basis, the prices of pulses were well below the price list fixed five months ago. Responding to a question, he further said that there was uncertainty when the first 10-day lockdown started on March 25. "We have experienced panic buying, and customers' rush at superstores increased manifolds. However, the situation has gradually returned to normalcy."

The supermarkets were, again, flooded with customers following another 10-day extension in lockdown, till April 14, because people were presuming a complete lockdown or curfew-like situation next, he added. "However, with the current extension in lockdown, from April 15 to April 25, the people finally realised that the government is ensuring uninterrupted food supply, even during lockdown, aimed at maintaining social distancing to control the pandemic."

The situation of supermarkets is quite normal, while every item is available in abundance, he maintained.

To another question, he highlighted, "Around 15 days ago, we were not taking orders of ration packages, for the needy families, by philanthropists and welfare organisations as at that time, catering to even regular customers was an uphill task for us due to overcrowding at stores." The USC zonal manager said that they have no issue with 9am to 5pm timing during lockdown, because people also adjust their time accordingly.

Since the government expanded the scope of utility stores, he said, Utility Stores Corporation (USC) had also increased range of grocery and other daily use items in its retail stores to the satisfaction of customers' needs. "Today, our customers find almost every item of grocery at our stores and at subsidised rates."

Responding to a question, he highlighted that utility stores were selling sugar at Rs68 per kg and similarly 20 kg wheat flour bag was available at Rs800. "Of course, we are strictly implementing government's guidelines to protect our customers and staff from the threat of coronavirus," he confirmed.

Former PFMA President Khaleeq Arshad said fresh wheat was also being grinded by the flour millers.  "The food department was providing demand-based wheat to flour mills by issuing 72 hour permit to respective millers," he highlighted.

To a question, he said that flour mills will be able to purchase the commodity direct from the growers soon after the government completes its wheat procurement target of this year.

Published in The Express Tribune, April 20th, 2020.