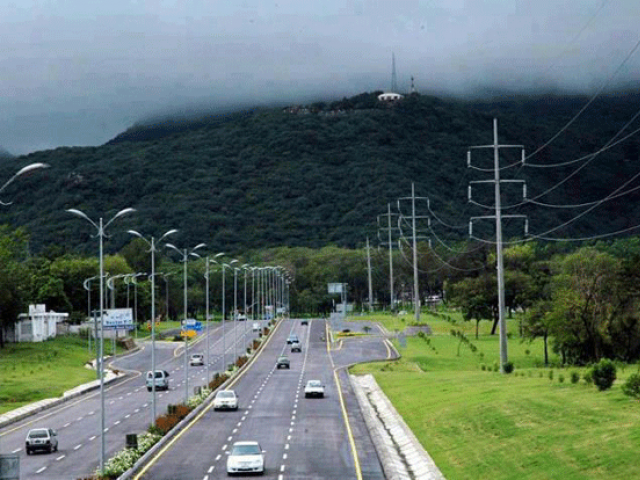 ---
Why some corona curbs should stay permanently
The quality of our lives would improve significantly if we brought discipline in our daily routines
---
The World Health Organization (WHO) chief believes the world hasn't yet seen the peak of Covid-19 despite the number of cases across the globe crossing the two million mark and causalities continuing to rise. One hopes the pandemic ends sooner than later. What is evident is that life would not be the same in the post Covid-19 world. Nations have to change their way of thinking and living.

There are many lessons we need to learn from this global catastrophe once life returns to normal. But a few things we must consider even as the battle against the coronavirus continues. Take for instance the restrictions in place in many parts of the world including Pakistan to fight the virus. Despite PM Imran Khan's reluctance to go for tough restrictions as far as the movement of people is concerned, normal life has come to a virtual halt since March 23, even though some restrictions have been eased in recent days. Only essential businesses including pharmacies, groceries and bakeries have been allowed to operate. Except pharmacies, other businesses have only been permitted to operate in a stipulated timeframe. No doubt, the impact of these restrictions on our economy is devastating. Daily-wage workers have suffered the most while well-established businesses are also feeling the heat.

Notwithstanding the negative fallout of the lockdown, restrictions imposed on the non-essential movement of people and businesses have shown us one positive aspect i.e. the quality of our lives would improve significantly if we brought discipline in our daily routines.

This discipline is important for a country like Pakistan because it has seen exponential growth in its population in the last two decades, burdening every sector of its economy as well as the climate.

In 1997, when I first moved to Islamabad for studies, the capital literally looked like a ghost town. Even during the lockdown period, you can find more people and vehicles on the roads than you did back in the late 90s. The unprecedented population growth coupled with urbanisation has snatched Islamabad's unique status of being a "dead city". You can now compare this with any other densely populated city where traffic continues to ply 24/7, where once you didn't even need traffic signals.

The lockdown took me to that 90s period when Islamabad was so peaceful. I was left thinking if we could restore the calmness Islamabad was once known for, when the fight against Covid-19 is over.

The answer lies in continuing with some of the restrictions we have been compelled to introduce. At present there are no timings for businesses to close. In the past, governments tried to force businesses to close early to save energy, but failed. But this can be reintroduced with strict measures. Just imagine if all businesses including shopping malls are closed after sunset, not just in the capital but across the country, this will not only save energy but protect our environment. With this, there will be fewer vehicles on the roads which will also reduce our oil import bill that currently runs into billions of dollars. Moreover, tens of thousands of workers, who often face exploitation at the hands of their employers, will only work for the hours permitted in our labour laws. A salesman at a brand currently works up to 14 hours with no extra incentives. The early closure of businesses will by default end discrimination against such workers.

The social impact would be more profound. People will spend more time with their families. On top of it, bringing discipline will ease the burden on our national resources — something that can help bring prosperity in the country. So, some Covid-19 restrictions must stay permanently.

Published in The Express Tribune, April 20th, 2020.

Like Opinion & Editorial on Facebook, follow @ETOpEd on Twitter to receive all updates on all our daily pieces.