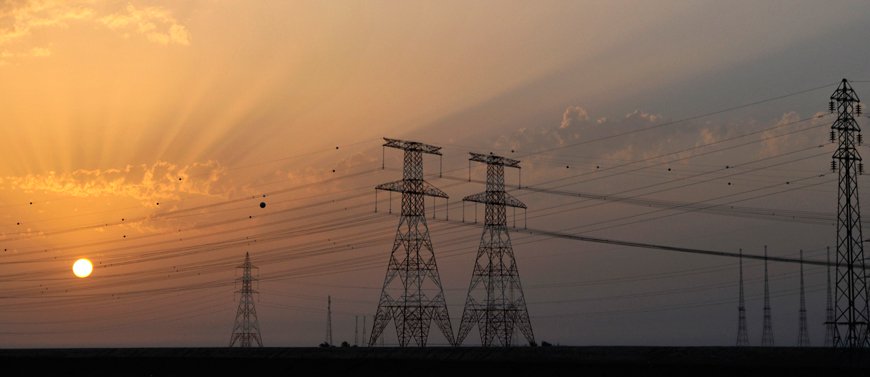 ---
ISLAMABAD: Energy demand, which was already less than installed capacities and committed imports, has further gone down, almost by an average of 50%.

Many refineries are closed. There is talk of introducing force majeure on Qatar LNG and other import projects.

Prices of oil, among other commodities, have gone down to $30 a barrel and even lower under the combined effect of low demand and Saudi-Russian price war.

Prices lower than the cost of production are destructive and do not benefit anybody. Due to abnormally low prices, Pakistan's own energy businesses suffer as well. Financial and unemployment problems are created.

Overall, lower energy prices would benefit energy-importing countries like Pakistan. It would offset the loss in exports. The net effect, however, will be known much after the emergency period is over.

Nobody knows what type of world one would be facing after coronavirus. Following are the immediate recommendations one can make at this stage:

Moratorium on new projects; negotiating with investors on delaying pipeline projects except the ones at advanced stage of construction; and negotiating a moratorium on payment of fixed costs for the emergency period.

It is quite probable that an international agreement protocol may be introduced dealing with issues of financial liabilities, obviating the need for any unilateral action by individual countries.

In the wake of the recent G20 meeting, the IMF managing director has indicated the introduction of relevant financial policies to help developing countries.

The Ministry of Energy has already prepared a staggering bill payment scheme (for consumers of 300 units of electricity and below) under which bills would be paid in installments.

Perhaps, a similar concession may be offered by gas companies as well. An alternative could be 50% payment representing fuel and variable costs, passing on the cash flow concession proposed to be obtained from the independent power producers (IPPs) and Pepco.

The government has already reduced petroleum prices and has expressed its intention to pass on the benefit of further reduction in crude oil prices. Oil is a major revenue earner in the face of usual tax evasion by the wealthy in Pakistan.

It is almost impossible that the government would be able to avoid taking any share in prices in the form of taxation. India has doubled excise duty on oil.

Circular debt is now estimated to be between Rs1.856 and Rs1.92 trillion. There was a dispute between Nepra and the Power Division over the small difference.

Circular debt is actually a difference between the cost of production and sales revenue that has accumulated. This difference represents legitimate and not-so-legitimate costs as there are inefficiencies, leakages, theft, receivables, etc.

Tariff controversy

There is controversy over the generation cost and tariff of the IPPs. IPPs deny any wrongdoing, arguing that all tariffs are awarded by Nepra. However, these were upfront tariff and not cost-plus, where cost exaggeration could have been made.

It is Nepra which determined the tariff independently. The counter-argument is that it is either Nepra's inefficiency or behind-the-scene manipulation by the duo of IPPs and the reigning government of the time.

The fact is, however, that there is a significant difference between international electricity prices and the one in Pakistan. Almost all inputs are imported to be priced in terms of international cost. Even local resource like Thar coal is being produced at and costs twice its genuine international price both in the region and Europe.

Recent addition of Rs600 billion in the reign of present government is attributed to devaluation of the rupee and increase in interest rates - both local and Libor.

Then, there is cost of underutilised capacity due to lack of demand and over-investment. Here, the IPPs are held responsible as well as they reportedly managed to get their projects approved despite a lack of demand and need.

On the other hand, it is possible that there might have been improvement in performance of power companies in reducing costs and theft. The impact of such improvement cannot nullify the increase in financial costs.

When unaffordability increases to such a high level when both consumers and government get tired and feel helpless, there are voices of rebellion against the system, calling for annulment of contracts, etc.

Talks a must

Negotiation is advisable. Both the IPPs and the government of Pakistan should think of consequences of default. IPPs already claim that there are receivables of Rs600 billion that have not been paid to them.

Now, the coronavirus and the recession that follows. It would be advisable for the IPPs to offer some concessions. There are many charges related to fuel consumption, O&M and others.

Some people suggest the formation of a truth commission in which at least retired executives might be able to speak the truth, if given immunity. Any solution should involve lenders as well, especially, belonging to or affiliated with foreign governments.

While savings in capital expenditures may be pocketed by the IPP promoters, bankers are profiteering at Libor plus 4.5% interest rate. Libor had reached 3% until recently from 0.5% when projects were approved.

In an open market system, prices decrease if demand decreases or there is default from either side.

Return on equity (ROE) has been a contentious issue at 17-18% and that in dollar terms. In most countries, such determinations are in local currency. India is a recent example.

The government has formed a negotiation committee to brainstorm with the IPPs as to how to resolve these issues. However, the issue is that Nepra is continuing to award tariff on the contentious framework. It has to be persuaded to revise the terms of tariff if the government wants credibility in its negotiations.

Nepra chairman has asked for declaring emergency on the subject of circular debt. He has not spelled out details. But indications seem to be there on his part.

Inquiry

In the meantime, the report of the inquiry committee has come out and has created quite some uproar. The report has raised the aforementioned issues as well and has quantified their impact.

It has disclosed some more issues which have not been known hitherto, namely overpayments made to the IPPs due to discrepancies between Nepra's determinations and the actual payments made by the Central Power Purchasing Agency-Guarantee (CPPA-G).

The negotiating committee, formed by the government, will discuss the issues with the IPPs with a view to bringing down the tariff.

As reported recently, President Arif Alvi had earlier spoken to his Chinese counterpart during his recent visit to China on related issues of CPEC projects like tariffs and concession in interest rates.

G20 has recently announced an interest rate freeze on its loans. All of this has created a good concerted move to get the electricity tariff and circular debt reduced.

It is expected that the IPPs would cooperate in reaching an amicable and realistic solution agreeable to all. Success in this respect will lighten some burden from the consumers and government of Pakistan.

The writer is former member energy of the Planning Commission

 

Published in The Express Tribune, April 20th, 2020.

Like Business on Facebook, follow @TribuneBiz on Twitter to stay informed and join in the conversation.