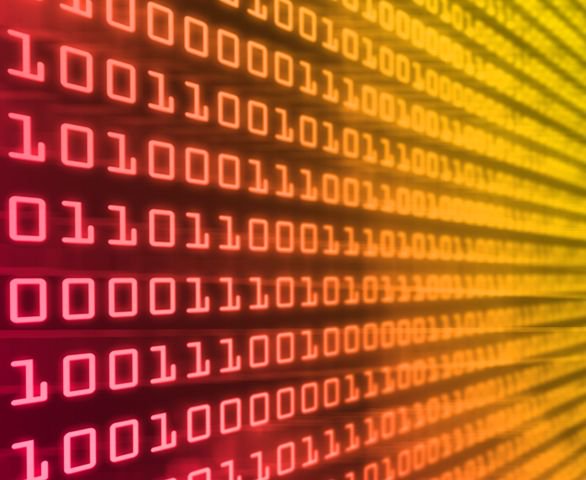 ---
ISLAMABAD: Rapid technological advancements, aggressive inroads of B2C and B2B e-commerce platforms, digitisation of business processes, use of robotics, application of mechatronics and too much reliance on artificial intelligence and machine learning in industrial production cycles are making many, hitherto stable, professions irrelevant and redundant.

Fresh tech-savvy entrants to the labour market, who are skilled in the use of these cutting-edge technologies, are replacing them in workplaces. This growing skills mismatch in supply and demand is a major source of concern for the developing and developed economies alike.

So, it goes without saying that modern technologies are rendering many conventional workers unemployed, triggering frustration, social anxiety and mental stress.

But luckily, there is a magic wand by the name of Technical and Vocational Education and Training (TVET) to prevent all this from happening. It can keep old workers relevant by bridging or minimising their skills mismatch through regular skills upgrading.

TVET turns raw human resources of a country into skilled and economically productive manpower that is a real asset for its socio-economic uplift. An effective TVET system is arguably a panacea for unemployment, low productivity, slow economic growth and sluggish socio-economic development.

It equips people with trades in demand in the labour market for gainful employment, both in the local and foreign job markets.

All developed nations of the world like the Scandinavian states, Germany, France, Austria, Switzerland, the United States, the UK, Japan, South Korea, Australia, New Zealand and Singapore realised, quite early on, the significance of developing their human capital.

They invested liberally in skills development, vocational training and professional grooming of their people, especially the youth.

Technical and vocational qualification standards, updated curricula for Competency Based Training (CBT), on-the-job training, life-long learning entitlements, strong liaison between industry and training institutes, proper career guidance and counselling based on market research, a robust apprenticeship mechanism, valuable internship opportunities, provision for Recognition of Prior Learning for the informal sector, upgrading TVET institutes, capacity-building of TVET instructors are the major components of an effective TVET system.

When tailoured to unique socio-cultural context of a particular country after minor adjustments and tweaks, such a system can yield phenomenal results for economic growth by exponentially increasing productivity of the workforce.

Negative perception

However, a major stumbling block in the promotion of TVET as a lucrative career option is its negative public perception. It owes a lot to its blocked pathways for both vertical and horizontal mobility, because TVET graduates can neither join higher education opportunities in universities nor can they switch to other careers laterally.

Moreover, a social stigma is attached to the pursuit of technical and vocational training, because of it being relegated to inferior position vis-a-vis other educational streams, both in terms of government patronage and funding.

However, this negative public perception of TVET sector can be well managed through radical reforms, effective legislation and rigorous media campaign to showcase its success stories.

Pakistan has taken major strides in the uplift of its TVET sector, both in terms of governance reforms and legislation. In 2009, it launched the National Skills Strategy (NSS) that introduced a paradigm shift from the curriculum-based education to competency-based training.

Moreover, NSS is aimed at training youth in demand-driven employable skills for a substantial contribution to the country's economic development.

The Apprenticeship Ordinance of 2009 established the National Vocational and Technical Training Commission (NAVTTC), besides providing regulation, coordination and policy directions for the TVET sector.

NAVTTC Act of 2011 spells out major functions of NAVTTC as a national-level apex body for the regulation, coordination and policy guidance on technical and vocational training in the country.

Besides these core functions, NAVTTC focuses on the development of national vocational qualification framework, accreditation, certification, skill standards, curriculum development, performance evaluation system, TVET development through public-private partnerships, and labour market information system.

In order to implement NSS, Pakistan launched, in 2010, first five-year TVET Reform Support Programme with the financial assistance of the European Union, the Netherlands and Germany.

The German Agency for International Cooperation, GIZ, implemented the programme in coordination with NAVTTC, provincial/regional Technical and Vocational Training Authorities (TEVTAs) and other stakeholders from the private sector.

The programme focuses on revamping TVET institutional structures, capacity-building of TVET teachers, development of national qualification framework, quality assurance mechanism, effective and innovative training delivery to ensure its relevance to labour-market needs, and suggesting effective policy recommendations for the development of TVET, based on better coordination with various stakeholders of the TVET sector.

Currently, the second phase of the programme is in progress. Government of Pakistan approved its first-ever National Policy for the Technical and Vocational Education and Training in 2018, which provides youth with employable skills.

It focuses on the mechanism to formulate national standards for the development of qualifications, their implementation and training delivery based on the CBT system.

The policy encourages the informal sector of economy by providing people with opportunities to gain formal certificates through a system called the Recognition of Prior Learning (RPL).

The Apprenticeship Act of 2018 is another step for addressing the problem of youth unemployment through the promotion of TVET.

Policy direction, resource allocation

It is worth pointing out that despite having an elaborate regulatory framework in place, there is a pressing need for effective implementation, adequate resource allocation, and better integration of TVET institutes with the industry to ensure maximum absorption of TVET graduates into the job market.

The TVET sector must be streamlined by ensuring uniformity in policy directions, curricula, skill standards, certification and training delivery methods. All public and private TVET institutes should adhere to the national qualification framework for this purpose.

Duplication of work should be replaced with division of labour among different organisations working in the TVET sector to plug wastage of already scant resources, and to achieve tangible results with well-coordinated efforts.

Moreover, the corporate sector should be engaged effectively in ensuring the quality of training by investing in the upgrading of training infrastructure and capacity-building of trainers.

Currently in Pakistan, technical education starts at post-secondary level. It can be made more effective by introducing a separate pre-vocational stream at the secondary-school level, like pre-medical and pre-engineering streams.

Apprenticeship and internship models must be revamped and made more effective. Highly developed German apprenticeship system and continued learning model can be emulated and adjusted to fit in the local socio-cultural context.

2nd youngest country

Pakistan is a human resources-rich country. With 64% of around 220 million people below the age of 30, it is the second youngest country in South Asia after Afghanistan.

As per World Bank estimates, annually at least 1.7 million youth will enter the job market up to 2040. Pakistan needs over 7% consistent GDP growth to absorb this young workforce.

The only quick fix to this daunting challenge is technical and vocational training of youth in demand-driven employable trades, based on credible statistical analysis of the labor market trends, both nationally and internationally.

According to a conservative estimate, there would be a shortage of around 56.5 million skilled workforce globally by 2020. Pakistan can fill some this void by exporting surplus skilled workforce to the manpower-importing destinations, especially in the Middle East, Far East and Europe to earn foreign exchange as remittances.

The writer has worked on youth-related issues like entrepreneurship development, vocational training, internship, etc for six years in PM Office

 

Published in The Express Tribune, April 20th, 2020.

Like Business on Facebook, follow @TribuneBiz on Twitter to stay informed and join in the conversation.
COMMENTS
Comments are moderated and generally will be posted if they are on-topic and not abusive.
For more information, please see our Comments FAQ