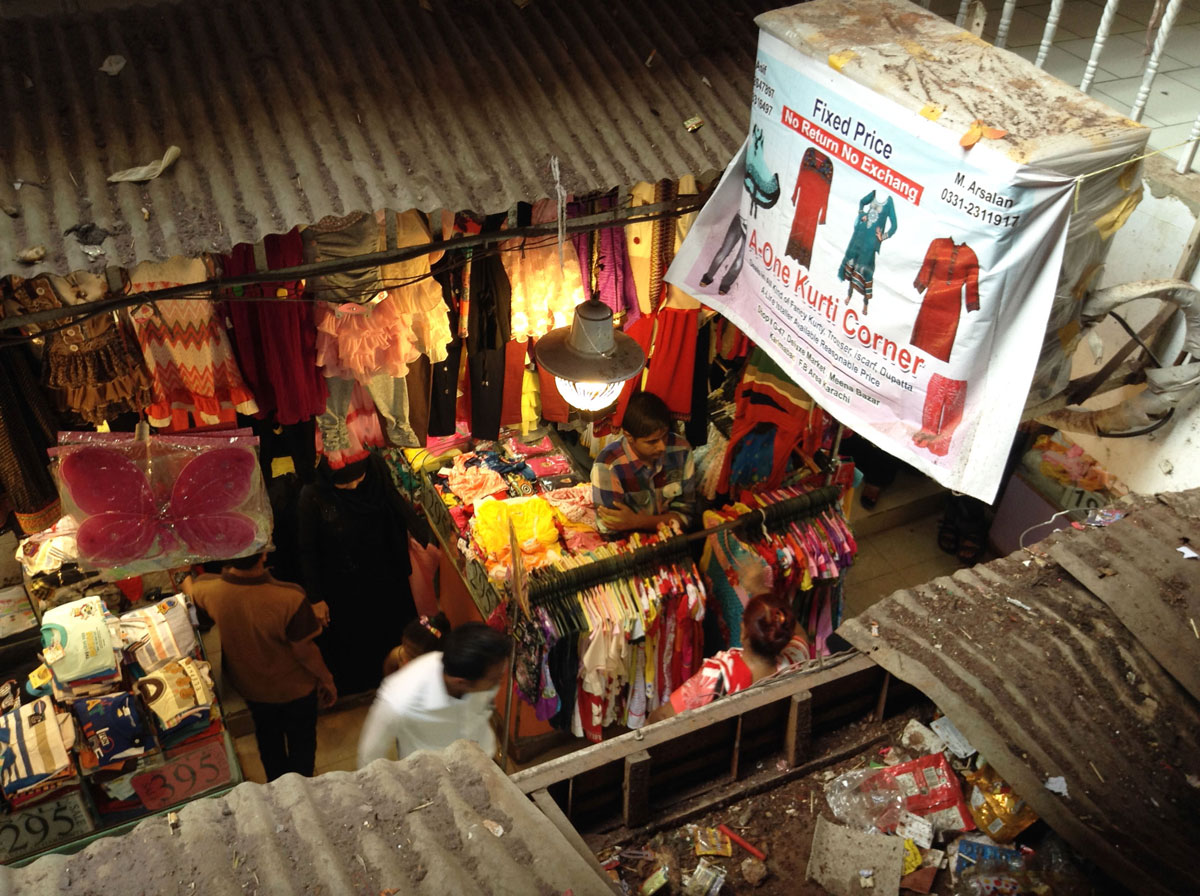 ---
Sindh govt finalises SOPs for businesses to continue operations during lockdown
Businesses in the same category will open on same day for eight hours twice a week
---
KARACHI: After consulting traders, the Sindh government finalised on Sunday the standard operating procedures (SOPs) for businesses to continue operations during the lockdown.

Sources privy to the meeting held between provincial government representatives and traders revealed that businesses have been classified into three categories, each further divided into four sections except one, which comprised five subsections. Each sector under every category would be allowed to operate for eight hours twice a week, given that they follow all established SOPs. In case of any violation of the SOPs, the relevant markets or shops would be sealed, according to the sources.

Moreover, under the new guidelines, grocery stores, utility stores and meat shops are to remain closed two days a week and only medical stores, milk shops and bakeries have been permitted to operate through the week.

Besides, the sources disclosed that separate SOPs would be devised for Eid shopping, which would likely be permitted from mid-Ramazan.

Classification of businesses

As per the newly framed SOPs, car showrooms, mechanic shops and other businesses associated with the automobile sector have been clubbed together and will operate on the same day.

Similarly, garments and cloth shops, boutiques, tailoring shops, embroidery shops and other relevant businesses have been put in the same category.

Covid-19: Saudi top religious authority urges Muslims to pray at home during Ramazan

Meanwhile, shops selling household items, furniture, carpets, bedding, crockery and articles made of plastic have been placed under one category, while markets and shops dealing in electronic appliances, mobile markets and electronics and mobile repair shops have also been grouped together.

Another category comprises businesses dealing in construction goods, carpenter shops, hardware stores, sanitary ware shops and markets selling wood and iron goods.

Businesses dealing in industrial goods and materials, motor and engineering services, repair shops and chemicals constitute a separate category.

'Relaxations promised'

The sources claimed that during the meeting, government officials gave the traders the impression that restrictions may be further eased if properly observed all guidelines and other precautionary measures.

They also claimed that the government was considering easing restrictions placed on the transport sector and an announcement in that regard was expected soon.

The Sindh government has assured small businesses of waiving taxes and those who may have already paid them would likely get a refund or the amount would be adjusted in the next tax payment. It has also pledged to put their demands of being given loans on easy terms before the federal government.

Strict lockdown in Karachi's DHA, old city areas amid rising violations

It intends to recommend small businesses being given loans on two per cent interest rate so that they may be able to pay salaries to their workers.

The government's intention to provide all possible support to businesses was reiterated by Sindh Industries Minister Jam Ikramullah Dharejo while talking to media persons on Sunday.

"We are not against [resuming] any business activity. In fact, we are keen on restarting them, but [resuming businesses] comes with the threat of further spread of the coronavirus and this is the reason the Sindh government has been careful in dealing with the situation," the minister clarified. "We have devised SOPs for opening shops and a schedule [for opening businesses under each category] will be issued soon," he assured.

'I thought I would never wake up,' Belgian doctor says after surviving Covid-19

Dharejo said that the provincial government was aware of difficulties being faced by daily-wage workers following the shuttering of businesses, "but their health and life is more important to us than anything else."

Admitting that the government lacked the capacity to carry out as many tests as the situation demanded, the minister stressed that "there is no other way than social distancing to protect ourselves against the coronavirus." Saying that the nation was going through a crucial time, he underlined that "we will have to work together to adopt a uniform policy" for battling the pandemic.