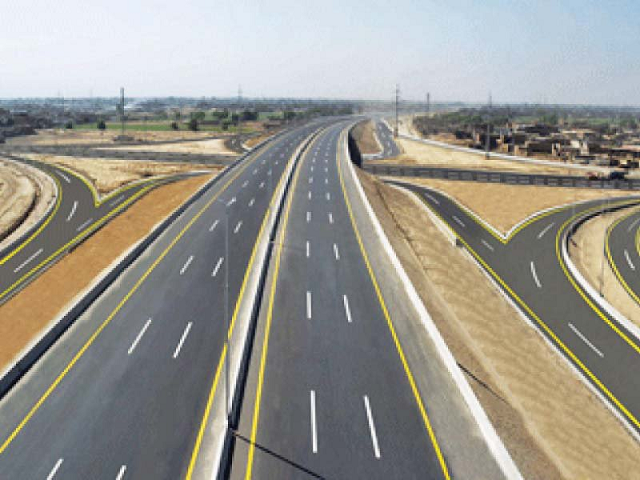 ---
180 development projects await release of funds
However, planning ministry official claims there is no issue of release of funds on part of the government
---
ISLAMABAD: The federal government has not released funds for over 180 development projects during the current financial year due to which a delay is being caused in their completion.

Among the projects for which funds are to be released include Gilgit-Shandur-Chitral Road, Mirpur, Mangala-Muzaffarabad Road, Bhara Kahu four-lane flyover, Dera Murad Jamali Bypass, four-lane Rajanpur-DG Khan Highway, University of Central Asia and Pakistan Phase I, University of Mines and Minerals in Naukandi, Handicraft Export Development Project, Quetta Saryab Road Sports Complex project, Faisalabad Garments City Phase II, New Gaj Dam, Naulong Storage Dam and New Gwadar International Airport.

Out of the Rs701 billion development funds allocated for the current financial year 2019-20, Rs470.79 billion had been issued which accounts for 67% of the total amount, while as per the Planning Commission's rule, release of 80% of the funds in the first three quarters is required.

UNSG endorsed PM call for debt relief: FM Qureshi

Thus, 13% less funds for the first three quarters of the financial year 2019-20 had been released, which is likely to slow down the projects.

Until now, the highest amount of funds had been released for the construction and repair of national highways.

The government issued Rs145.48 billion to the NHA, Rs14.58 billion to NTDC and PEPCO, Rs34.21 billion to Gilgit-Baltistan and Azad Kashmir, Rs1.51 billion for Prime Minister's Youth Skill Programme, Rs22.75 billion to HEC for higher education projects, Rs6 billion for climate change projects, Rs730 million for industries and production, Rs8.16 billion for food security, Rs10.71 billion for railways, Rs53.36 billion for water reserves and Rs2.11 billion for science and technology projects.

'Virus patterns changing, with faster spread'

On the other hand, while speaking to The Express Tribune on the slow release of funds, Ministry of Planning (MoP) Development Budget Adviser Asif Sheikh said that the MoP had been asking all the ministries to complete the projects on time but the ministries concerned were spending less amount from the allocated funds.

He maintained there was no issue of release of funds on the part of the government and that the MoP had received no report about the halting of projects due to the coronavirus pandemic.

However, he said, if a delay had been caused in any project, it would have been due to the closure of the markets.