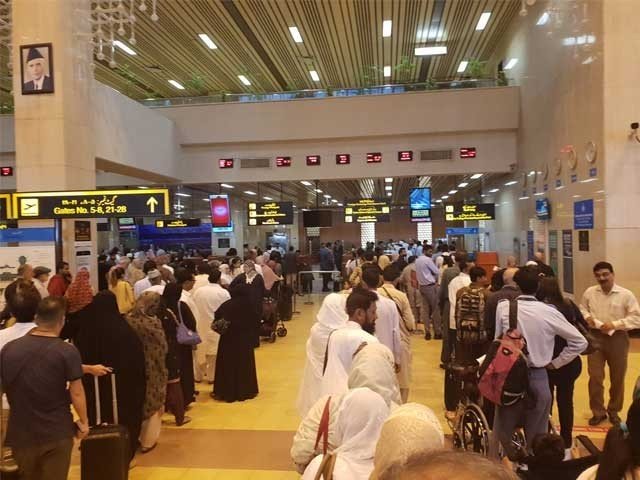 ---
Corona patients with travel history to be allocated tag numbers
FIA to also build database of patients arriving in Pakistan via airports, land and sea routes
---
Authorities on Sunday decided to allocate e-tag numbers to coronavirus (Covid-19) patients with a travel history.

Meanwhile, the FIA would also build a database of Covid-19 patients arriving in Pakistan via airports, land or sea routes across the country.

A source at the FIA immigration department said that all individuals who came to Pakistan from abroad and later contracted Covid-19 will be allotted tag numbers.

An advanced database will be developed which will include the patients' full address, passport and ID card number and provide them with comprehensive details of treatment, recovery or transfer.

It will also include complete history of people coming in contact with these patients.

Once the e-tag number is allotted, the details could also be uploaded through a mobile application, making it easier to distinguish between locally transmitted cases and patients with a travel history. The database would prove useful for years to come.

The nationwide tally of Covid-19 patients stands at 7,993 with 3,649 cases in Punjab, 2,355 in Sindh, 1,137 in Khyber-Pakhtunkhwa, 376 in Balochistan, 257 in Gilgit-Baltistan, 171 in Islamabad, and 48 in Azad Jammu and Kashmir.

The virus has claimed 144 lives, while at least 1,868 coronavirus patients have recovered.