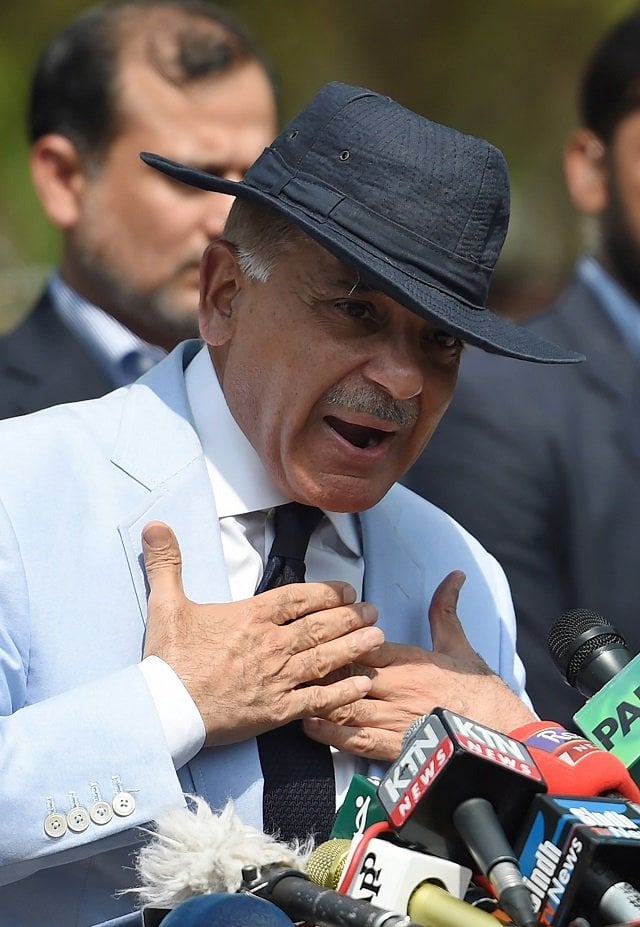 ---
US Charge d'Affaires writes to Shehbaz Sharif, reassures support against coronavirus
Says the US will provide three mobile labs to Pakistan, fund high-tech emergency centres across the country
---
US Charge d'Affaires Paul Jones penned a letter to Pakistan Mulsim League-Nawaz (PML-N) President Shehbaz Sharif on Sunday to reiterate the US' support against the coronavirus.

The US ambassador apprised Shehbaz about contributions the country is making to assist Pakistan in fighting the deadly disease.

After the United States declared Pakistan as a priority for emergency coronavirus assistance, the Pakistan-US health partnership started to train healthcare providers and procured emergency supplies worth $2 million, the letter maintained.

He apprised the PML-N president about the second chapter of the US' assistance, worth $8.4 million.

The ambassador maintained that the US would provide three mobile labs to Pakistan - to test, treat and monitor those living in virus hotspots.

LIVE: New cases reported in Punjab, Islamabad, K-P; nationwide tally hits 7,993

In addition, the US will fund high-tech emergency centres in Sindh, Punjab, Khyber-Pakhtunkhwa, Balochistan and Islamabad for disease monitoring and response.

"We will expand our partnership in training community healthcare workers to assist people in their homes to lessen the burden on hospitals," the letter read.

The ambassador wrote that the US is a leading supporter of debt relief, which will provide relief to Pakistan, and has also contributed $2.4 million for life-saving activities in Afghan refugee and host communities in Pakistan.

"The United States stands with Pakistan against coronavirus. Together we can stop the spread of the deadly disease to protect our loved ones and regain our prosperity and freedom," he wrote.