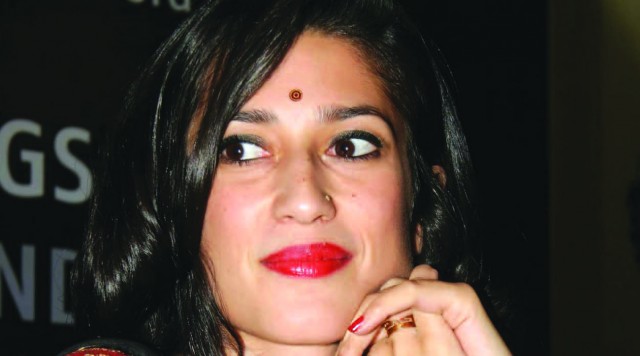 ---
Writer Fatima Bhutto wishes she was immune to high fever, loathes dictators and identifies with Micheal Corleone (in Part I, not Part II).

What is your idea of perfect happiness?

Justice.

What is your greatest fear?

That power and violence conspire so that injustice prevails.

What do you consider the most overrated virtue?

Silence.

On what occasion do you lie?

There's never a good reason, though I know (did I say know? I meant, am related to) a few congenital liars who would disagree with me...

What do you most dislike about your appearance?

As a teenager I felt I had been robbed of great height. I'm fine now though.

Which living person do you most despise?

I despise the corrupt, who believe that power is an excuse for violence and injustice, those who follow the dictates of fear over principles, David Miliband, proponents of censorship, Ariel Sharon and bigots of all persuasions.

What is the quality you most like in a man?

Warm heart, clean hands, cool mind. Obviously that includes a sense of humour and some serious IQ points.

What is the quality you most like in a woman?

Bravery, independence and ethics. The ability to be a  trailblazer. Same as above really.

Which words or phrases do you most overuse?

Depends on who I'm talking to. Basically, mind your own beeswax.

Which talent would you most like to have?

High hay fever immunity, I've decided that's a talent worth having.

If you could change one thing about yourself, what would it be?

My embarrassing turn in regards to Twitter. I love it, but I sincerely hope it's just a phase.

Where would you most like to live?

Karachi, always. It's my city by the sea.

What do you regard as the lowest depth of misery?

Corruption, moral, political and financial. It is the absence of dignity and justice.

If you didn't do your current job, what would you choose to do?

I would do what I do, writing, thank you very much.

What is your most marked characteristic?

You'd have to ask those closest to me, but I think I have moxie.

Who is your hero of fiction?

Atticus Finch.

Which historical figure do you most identify with?

At a talk on Songs of Blood and Sword in London recently, the moderator was Michael Radford, a great director. He told me he had worked with Al Pacino and that I reminded him of Michael Corleone (the early days, Part I not Part II - that's an important distinction that mafia movie fans will appreciate). I'm not sure he meant it as a compliment, but I took it as one.

Who are your heroes in real life?

Dennis Dalton, my mother Ghinwa, my brothers Zulfi and Mir Ali, Malcolm X, Seymour Hersh, Fred Hampton, the Pakistanis who brought the world's attention to the citizens disappeared by the state as part of the war on terror, all those who fight against the violence of their states, Henry Porter, Dr Mubashir Hasan.

What's your favourite quote?

"The struggle of people against power is the struggle of memory against forgetting" Milan Kundera.

How many hours of loadshedding did you experience yesterday?

As I'm on my book tour I've managed to escape KESC's criminal loadshedding, which is no longer a summer feature but a year round delight. That said, while in Bangalore I had about a minute's worth of loadshedding (it was impressively short), and last week while in a London cinema the bijli went and the film reel burned. I felt blissfully at home.

Published in the Express Tribune, June 20th, 2010.
COMMENTS (49)
Comments are moderated and generally will be posted if they are on-topic and not abusive.
For more information, please see our Comments FAQ