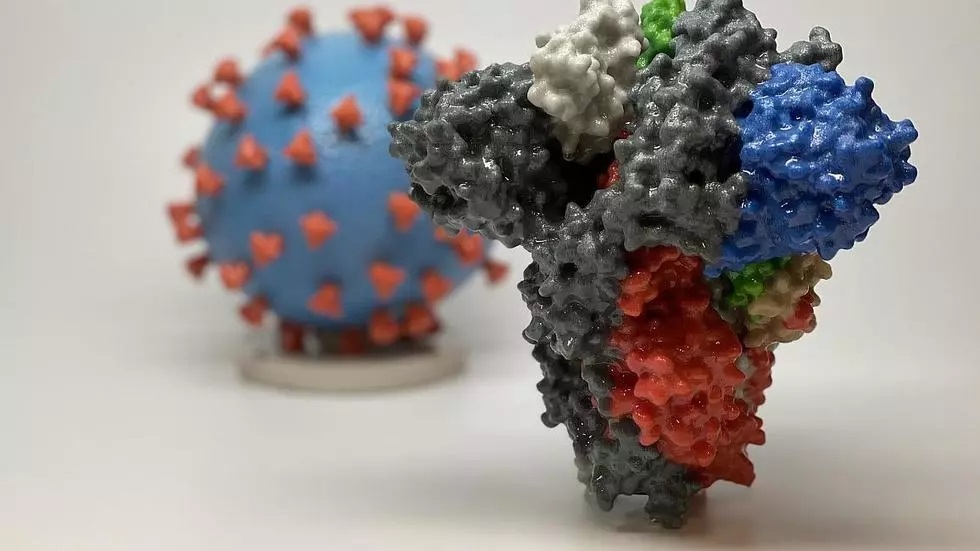 ---
Covid-19: How should Pakistan tackle the pandemic
Govt should do capacity building of existing set ups
---
The increasing number of Covid-19 patients has brought healthcare systems of the developed world to a brink of collapse as diagnosis and patients' management need measures of unprecedented proportions. The developing world with resource limited settings is yet to see the peak of the condition and if their policy makers do not come up with a well-planned strategy for diagnosis and patients management in the light of the latest research on Covid-19, it may lead to an utter chaos.

Over the past couple of months, we have learned a lot about the virus, its pathogenesis, diagnosis and transmission pattern, which can be translated into a workable solution for resource limited settings. Till now, our strategy has focused only on real-time PCR based detection of the virus in symptomatic suspects alone, which has reduced our capacity to test even the symptomatic individuals in time. It's because of several reasons including unavailability of the facility or relevant expertise in many regions, fewer established labs having the facility which are concentrated in a couple of cities only, problems with import of expensive kits for detection and inability of existing labs to offer diagnostic facilities for Covid-19 due to lack of any biosafety standards or waste disposal mechanism etc. The government is now spending huge sums of money in an in-coordinated drive to provide real-time facilities in different parts of the country and to engage private sector despite all the concerns about biosafety. This expansion of samples handling via untrained professionals may cause more damage by spreading the infection rather than containing it. I believe that an in-organized effort not based on our current understanding of the pathogenesis and transmission pattern of CoV-2 will be ineffective to control the pandemic situation especially if the number of patients rise in the days to come.

For effective control of the condition, you have to be smarter and quicker than your smart enemy by wisely utilizing resources in hand. Although it's not the only way to confirm infection with CoV-2, conventional PCR and Real-time based detection is a better way but even developed countries with lots of resources have faced sever problems with timely diagnosis of the condition due to overload on PCR labs. Overloading a facility means increasing reporting interval as well as chances of error due to human factor involved in the process, which obviously cannot be afforded in the Covid-19 situation. Over the last 5 months, extensive literature has surfaced describing various aspects of Covid-19 including information about diagnostic markers and procedures. Based on available evidence, I have attempted to design a workflow for resource limited settings in order to deal with Covid-19 in the developing world-which can prove more vulnerable due to lack of resources. The strategy is based on using all the four pillars of diagnosis including symptoms, imaging, serology and PCR as useful combinations in a particular sequence which would not only reduce workload for PCR based diagnosis but will also increase efficiency by analyzing maximum number of samples in less possible time thus decreasing the reporting interval and the costs involved. The strategy and its rationale is briefly described below.



Imaging as a first line diagnostic tool: Most of the patients with flu-like symptoms visit local hospitals for consultation as a first step, wherein they are informed about not having any proper facility to diagnose the condition. According to recent literature, most of the symptomatic patients have very pronounced lesions in the lungs, which can be diagnosed by imaging techniques. CT-scan and other imaging tools as well as relevant expertise are available in many hospitals around the country and can be utilized to minimize samples load on specialized labs. As compared to other infections, the appearance of marked lesions in lungs usually coincide with the appearance of symptoms which is something peculiar to CoV-2 infection and serves as a useful diagnostic marker. In pandemic situation, a patient who is symptomatic and has got lesions in the lungs as detected by imaging is considered positive for Covid-19 and should immediately be shifted into isolation.


Collection centers and transportation mechanism: Symptomatic patients with no lesions in their lungs should be referred to collection centers where both blood and swab samples should be collected and transported to specialized labs having high biosafety standards. Although there are no lesions but confirmation of the infection in people with positive flu-like symptoms must be performed to avoid any risk. In order to efficiently isolate Covid-19 positive patients from the population, collection centers should be established in each district level hospital. Technicians should be trained in biosafety procedures for collection and transportation of highly infectious samples to minimize the risk of further spread.


Serology as a second line diagnostic tool: Inside specialized labs, the samples should first undergo serological examination for antibodies against Co-V-2. Considerable evidence has emerged regarding the appearance of antibodies to CoV-2 from day 5 onwards of the infection. Several investigators have reported that antibodies appear in more than 30% of patients between day 5 and day 10 of the infection and the level rises up to 50% on day 11. Symptomatic patients usually visit different healthcare units at various stages during the course of the disease which means that many of them would visit between day 5 and 15 thus maximizing the chances for antibody based detection. A person who is showing symptoms and is positive for antibodies as well, is a positive Covid-19 case in the pandemic situation and should immediately be shifted into isolation. It is to be noted that tools for antibody detection are already on the market which include stripe-based Rapid diagnostics and ELISA kits developed in USA, China and other countries. Rapid diagnostics are much cheaper alternatives and do not require expensive equipment. These can even be handled in collection centers with high biosafety protocols in place but I still would prefer handling samples in specialized labs. Thousands of samples could be processed for obtaining serological evidence in just a couple of labs as it does not take more than a couple of minutes for the rapid technology and an hour for ELISA to perform. It will not only reduce burden on the Real-time PCR facility but will also minimize the reporting interval for patients and will be useful for in time isolation of the infected persons. Patients who are negative for antibodies to CoV-2 but are symptomatic should be examined by the PCR for further evidence of active infection.


PCR comes into play where others are least informative. Serologically negative patients exhibiting symptoms of the disease still can have active CoV-2 infection. After going through all the above mentioned steps, the number of samples to be processed for PCR is expected to be significantly lower enough to be handled timely by the specialized labs. A person who is positive by PCR should be shifted into isolation while those with a negative PCR should be advised about self-quarantine for 14 days at least, as they had shown symptoms of the disease. It is because of the fact that samples handling, processing and the technology used can have problems in some cases and therefore such people should not join the healthy population for some days. Moreover, there are alternatives of the Real-time PCR based detection in the form of conventional PCR with 1/3 the cost of detection as compared to that ofthe Real-time PCR, which should be optimized by labs to reduce the cost and increase efficiency. It will reduce dependency on importing expensive kits from abroad.


Asymptomatic carriers of CoV-2 pose a greater threat as they can spread the infection without having knowledge of doing so. Although screening of affected districts for asymptomatic carriers is a better way of controlling the infection rate, immediate contacts of symptomatic carriers should be screened on priority basis. As asymptomatic carriers are least expected to have lesions in their lungs, that's why imaging based diagnosis may not be useful. Such individuals should be directly sampled for blood and saliva and the samples be examined at specialized labs. Again, serologically positive carriers should be isolated while serologically negative samples should be processed for confirmation of active CoV-2 infection. Those with a positive PCR will go into isolation while the negative cases should be advised to observe self-quarantine.



The abovementioned work flow design will not only ensure timely reporting of the condition among thousands of individuals on daily basis but will save lots of revenue spent on projects which would not be very helpful in dealing with Covid-19. Moreover, the strategy if implemented will also decrease the risk of false negativity among individuals who have contracted the infection. The government should do capacity building of existing set ups and make specialized labs for research cum diagnostics in order to be more productive and efficient in dealing with pandemics.



The writer is a Fulbrighter and Associate Professor of Virology at Department of Biosciences at COMSATs University Islamabad. He can be reached at i[email protected]