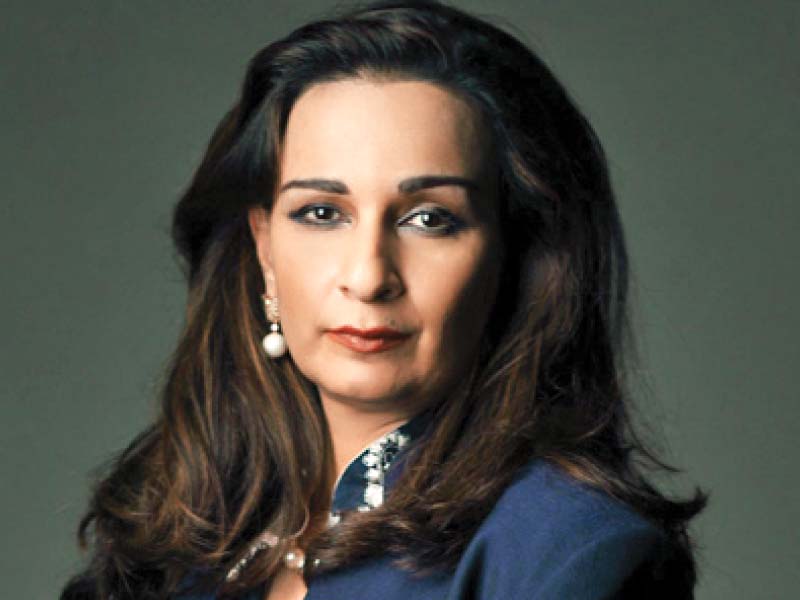 ---
KARACHI: Pakistan Peoples Party central leader Sherry Rehman on Saturday urged the government to concentrate on the healthcare system in the upcoming budget to assist the people on the frontline in the war against Covid-19.

"The medical and non-medical staff on the frontline [in the war against the novel coronavirus] should be protected and the health sector should be funded," she said while addressing a press conference at the Bilawal House Media Cell. She was accompanied by Shazia Marri, Waqar Mehdi and Rashid Rabbani.

Sherry, who is also a senator, said: "We have assured the Centre of our support as budget is very near. But the federal government is busy in introducing ordinances. At such a difficult situation, people's lives should be protected."

In addition to the construction sector, she said the government should also focus on the health sector.

The federal cabinet on Friday approved an incentive package for the construction industry after making amendment in the Income Tax Ordinance, 2001, which allows people to invest in the sector without disclosing their source of income.

The PPP leader further alleged that the federal ministers were critical of the political leadership and engaged in politics. So far neither action plan on Kashmir nor corona could be made, she added.

There could be a dangerous situation of corona in Pakistan, she quoted the United Nations as saying.

"In such a case the federation and provinces should have the same statement. We do not have to fight each other but corona," said Sherry.

On her party's relief measures, she said the PPP is providing food and other items to people.

The PPP, one of the main opposition parties, has criticised the government policies but also put forward its support to fight the deadly virus. The coronavirus pandemic has engulfed the entire world and the vaccine for the disease is not yet available, she said, adding: "Social distance is very important."

On the occasion, Shazia Marri said abusers should be punished. "We can respond to abuses, but this is not part of our politics."

Marri added: "We extend our condolences to the families of those killed by the coronavirus."

The leader, who hails from Sindh, stressed the need for national unity to defeat the virus. Sindh government has done a "great job on corona," which is being praised both at home and internationally, she added.

She alleged that the federal government, rather than focusing on the problems of the common man, is doing something that the common Pakistani does not benefit from.