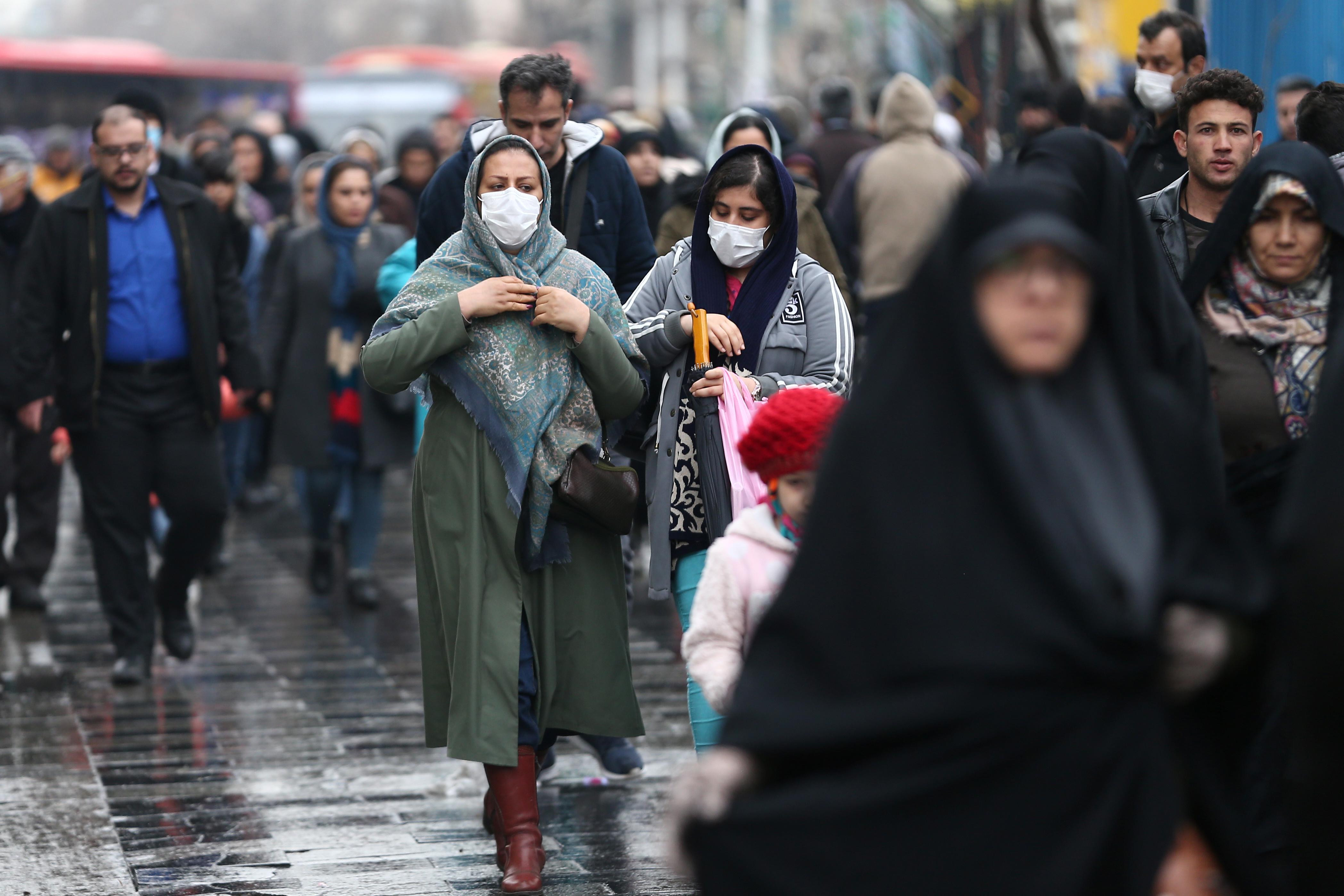 ---
Covid-19: Iran cautiously reopens businesses
Many face bitter choice between risking infection and economic ruin
---
TEHRAN: Iran allowed some shuttered Tehran businesses to reopen Saturday despite the Middle East's deadliest coronavirus outbreak, as many faced a bitter choice between risking infection and economic ruin.

Top officials argue that Iran's sanctions-hit economy cannot afford to remain on lockdown, and approved similar measures in other provinces last week.

Some Tehran residents said they were concerned about the outbreak but had to go back to work as their livelihoods depended on it.

"I don't think it's safe yet," said Reza Jafari, a salesman at a handbag wholesaler in the capital.

"But I had to get back to work for financial reasons. If I had the option I wouldn't, but if the shop remains closed longer we could get laid off."

At the nearby Grand Bazaar, many shopkeepers sat on the steps of closed stalls, saying they were not allowed to reopen until May 1.

They protested what they saw as a double standard, with shops outside the bazaar working while they remain barred from reopening.

Hit by an outbreak of the COVID-19 illness that has now killed over 5,000 people and infected over 80,000 according to official figures, Iran shut down all non-essential economic activity in mid-March.

But authorities now argue it is possible to battle the virus and reopen the economy at the same time with "smart social distancing" measures.

Businesses seeking to reopen have to register online with the health ministry and then receive guidelines for staying safe.

Iran's economy has been battered by Washington's re-imposition of crippling sanctions since 2018 - a situation compounded by plummeting global oil prices and shrinking tax revenues as the coronavirus lockdown took hold.

According to the International Monetary Fund (IMF), the Iranian economy shrank by 7.6% in 2019 and is expected to contract a further 6% this year.

Small retailers were hit particularly hard as the pandemic overshadowed the Iranian New Year shopping season. But on Saturday, an AFP reporter saw an uptown clothing boutique doing a brisk trade, with masked and gloved assistants attending to customers without protective gear.

Tehran residents interviewed by AFP talked both of economic distress and fear of catching the virus.

Published in The Express Tribune, April 19th, 2020.

Like Business on Facebook, follow @TribuneBiz on Twitter to stay informed and join in the conversation.