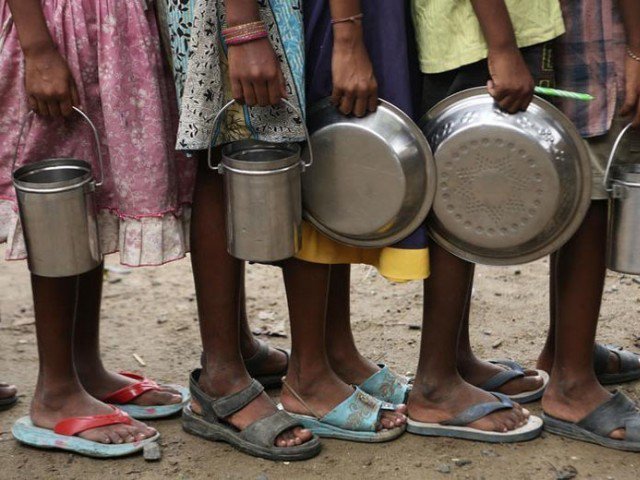 ---
I agree with Imran Khan. People will (may) die of hunger and thus the lockdown has been more of an advisory undertaking. But that doesn't mean people will not die of Corona; they 'are' dying of Corona. This is where Imran Khan and his team misread and understate. But then what may they tell their people? Get ready; lots of you are going to die and we will not be able to do anything about it? Because we did not fully comprehend what was coming, and when it was time to do something, we twiddled?

Not possible for a leader who is meant to save lives. Not his fault alone. The health infrastructure is a shambles. Always has been. The rich go abroad or get treated in better provided private facilities; the poor are left to rot in the wards and OPDs of overcrowded, poorly provisioned and excessively undermanned government run facilities. So there's a fair alibi for underperforming. Promises will emerge out of the Corona experience to rectify and improve when the dust truly settles over the disposed which of the governance structures may see some attention? Will human development take precedence over 'all' else?

What will survive of this tumultuous shake-up and devastation of the society and the economy — even more importantly — to spare resource for attention to any sector? Pakistan's recent debt is mostly bilateral — at least the bigger chunk of it. Is there appetite among these donors to let Pakistan breathe easy? They are already laying off our workers and threatening us to take away those who to them now blot their landscape. We will soon have an influx of around 40,000 such workers mostly from the strata that remains the most vulnerable and exposed to poverty, disease and the virus. Unfortunately we have failed to lift their lot. They must come home, but what they will come to isn't promising. God be with us all!

If our first brush with Corona came with the returning pilgrims from Iran and Saudi Arabia, our next will come with these returning workers probably already infected while held in prison-like detainment camps by our Muslim brothers. They will bring the next surge even as we prescribe them quarantine because our record at keeping people tied to a prescription has been dismal and they have gone on and spread the contagion. The lockdown, despite loud touting by the CM Sindh of it being severe enough in his province, was only a perfunctory exercise. Who could or did hold the people back? Day-3, they were all out in droves. Living in shanty slums and congested housings how can eight to ten members of a family be held back to at best a two-room unit. Pakistan's social make-up and its below-par living standards make it fertile for rapid spread of Corona. How can we then only count seven to eight thousand afflicted only in the last forty days? Let's not fool maths.

Pakistan's sixty million labour already has been out of work even if it could never be locked down at home. The government by opening up a few sectors and the bazaar may have simply koshered what was anyway unmitigated defiance of its imposed lockdown regime. We chose not to go the curfew way because it was too high-handed while initial baby-steps to provide succor to those we asked to stay indoors soon turned into routs. We have an uncontrolled mass of people who will not be restrained; such is the level of deprivation or in some cases want for more. They may already be widely infected. Government's decision to keep testing low may just be the right thing to let unknowns be unknowns because once detected treatment and care will be beyond our meager pale. We were never sufficiently equipped to trace, test and treat. We therefore now resort to convenient fables of us being resilient and immune to the severity of the disease.

One hopes such recourse doesn't get perceived as deliberate disinformation although it is driven by inherent limitations and nobly intended to avoid scare. But for those who can read the global scene it is a sad resort to cover for our inadequacies. No, we are not immune and we are not resilient. We are sick and we are dying, and probably in large numbers. Listen to what Eidhi has to say or what the spokesperson of JPGMC in Karachi tells us. You can't simply discount the 400 near-dead that arrive at your hospital and not acknowledge that may indeed be the victims of Corona. Till you can disprove the possibility convention would have you include the number in the probable Corona demised. Add those 400 and Pakistan's percentage of the dead to the disease goes whopping above all other nations including Italy.

When we should have contained, we let them free; when we should have traced and tested and mitigated with segmented quarantine we played around with a half-hearted lockdown. When a curfew alone would have ensured both quarantine and social distancing to mitigate the spread, we dithered. We may soon have to fall back to our default option of a martial law to get things done if all goes up in the air. We ignore this at our peril. Though unusual times ask for unusual steps it just may alter the fundamentals of how our governing structure is premised.

As the government lifts the facade of a lockdown we hurtle down the road of widespread contagion where the dead may ironically outnumber the afflicted unless we test more and bring on record those that are afflicted. Governments can play with who they recognise sick but nature and Covid-19 will dictate its unadulterated reality through no uncertain morbidity. We weren't ready to deal with the disease as it spread; are we ready to deal with its deadly consequence? Do we have the wherewithal to accommodate and dispose those that the disease will devour? For those who are above sixty and those above fifty with underlying conditions, the way ahead is to simply lock in and isolate if one has space at home. For others, sadly, it shall be the survival of the fittest. We just happen to be four to six weeks behind the US and Europe in the cycle.

Even when the mosque and the clergy have risen to be our next administrative challenge — the consequence of ceding space — the PTI and the Sindh government have locked their horns over who knows better. The reality is neither, or both. It is just that when going gets tough, the powerful go fiddling. See how Trump and some of the governors of different states are feuding over who holds what power as numbers of the dead mount and administrations sit by helplessly. Others suffered for lack of sufficient enforcement and discipline in their societies, we suffered for inadequate conception and lack of strategy. There will be light at the end of the tunnel. When will it arrive? I cannot say.

Published in The Express Tribune, April 19th, 2020.

Like Opinion & Editorial on Facebook, follow @ETOpEd on Twitter to receive all updates on all our daily pieces.
COMMENTS
Comments are moderated and generally will be posted if they are on-topic and not abusive.
For more information, please see our Comments FAQ