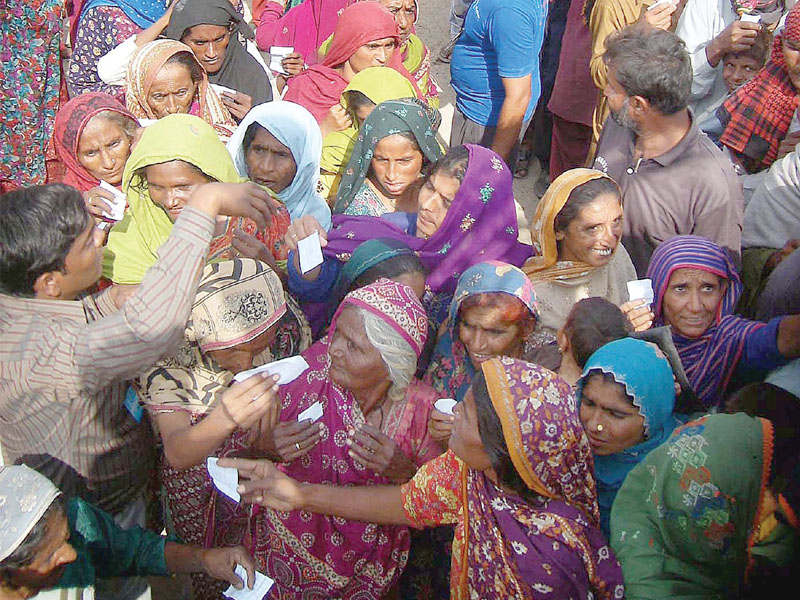 ---
Police 'beat up' welfare volunteer during ration distribution drive in Karachi
Volunteers of Al-Khidmat Foundation Pakistan were going door to door in Malir on Friday night
---
KARACHI: The Alfalah police allegedly beat up a volunteer of the Al-Khidmat Foundation Pakistan on Friday night.

The incident is said to have taken place in the surroundings of Jamia Millia, Malir and Rafah-e-Aam Society, where volunteers of the Al-Khidmat Foundation Pakistan were going door to door, distributing rations.

Some police officials deployed at a nearby picket reportedly asked them to leave the area upon which the volunteers informed the officials that they were only distributing rations and requested them to let them continue.

Police, however, allegedly beat up one among them, Fazil Shah, and took the volunteers to a police station.

Firing incident kills one during ration distribution in Karachi

When a local representative of the Jamaat-e-Islami (JI) reached the police station to enquire about the detained volunteers, he was told that the arrests were made in accordance with Sindh chief minister's orders.

Upon being contacted, SHO Gulzar Tunio told The Express Tribune that the volunteers were taken into custody as a result of a "misunderstanding." He claimed that the matter was resolved after negotiation with JI members and Shah has been released.